Haker , DPS player for LGE.Huya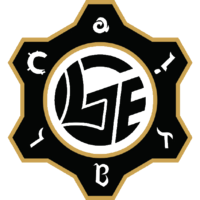 LGE.Huya Contenders CN Rank #4 Sven off tank Kami Tang Yitao (唐毅滔) dps Mer1t Choi Tae-min dps Molly He Chengzhi (何诚智) support Lengsa Chen Jingyi (陈婧逸) support , announced on his Weibo that he will retire at the end of the Contenders regular season. This announcement has not yet been confirmed by his team.
I used to have an esports dream, but it was too late to be realized.

Two years ago, I had planned to become just like any other college graduate, to quit esports and move on with my life.

At the time, the grand finals of LoL Worlds was about to begin, and I was listening to their theme song "Legends Never Die". Reading the song's lyrics gave a realization, that I shouldn't give up [on esports] this easily. If I didn't get to do what I liked now, I wouldn't get the opportunity in the future. I admitted that I wouldn't be able to get into the Overwatch League, but at least, I thought, I would be better than most.

Thus I quit my job, went back home and started streaming. I wanted to make a name out of myself, because that's how you get noticed by professional teams.

My first contact with the pro scene was Shuaiguo (now called Mijia). He said his team [Ambitious Immortals] couldn't find a suitable main tank, and their then-coach [jishi, currently coaching Triple Six Legend] wanted to recruit a Sombra player. I had known Shuaiguo previously, since we both streamed on Zhanqi [a Chinese streaming platform] and had queued together in ranked occasionally.

So I started in the Open Division [with AI]. I had known where I could eventually end up [in the esports scene]. I was 20, compared to the rest of my teammates I was much older. They would get many opportunities to trial with pro teams, I probably only had one shot. We blazed through Open Division, then through Trials, into Contenders without dropping a single match. Shuaiguo then got a call from T1w, who wanted to recruit him into their team. And so he went. He wanted to become a better player, to get into the Overwatch League one day. I understood his decision, but him and I had different priorities. In fact, everyone on AI had different priorities. Our team wanted to find a Doomfist player to replace Shuaiguo, but could never find the right match. And so the team disbanded.

At the time I thought: with my limited hero pool no professional team would want to even give me a trial, so I should continue streaming while I wait for an opportunity to arise. At the end of last year, I heard that Flag Gaming would only run Sombra-base compositions, and I realized that I had found my shot. I went to trial [for Flag Gaming], but a fiasco arose that led me to stop trialling for them. However, that event ignited some flame inside of me. Now, I wanted to join another Contenders team, and take revenge against Flag Gaming.

In March this year, then-coach for LGE [LinGan Esports], N0rth, invited me to join his team. Without hesitation, I took his invitation.

With LGE, not only did I defeat Flag Gaming, but also took home the Contenders championship. For me, that was the perfect payback.

With this Contenders championship, I've accomplished what I set out to do in the beginning, and I believe, looking back, that I won't have any regrets.

But now it feels as if I can't keep up with the rest of the team, and I feel like I'm not performing as well as last season.

I've decided to retire, to go back to what I loved to do.

After finishing the regular season next week, it will be a goodbye from me.
The Sombra ace joined LGE.Huya at the beginning of the previous season of Contenders following a giant roster shakeup. With the team, Haker clinched the championship title in Contenders China and gave the team the opportunity to represent the Chinese region at the Pacific Showdown. Unfortunately, the team bowed out of the tournament after their first lower bracket match.
Prior to joining LGE.Huya, Haker played for Ambitious Immortals
Ambitious Immortals Inactive Mijia Tan Xujie (谭栩杰) dps Lijiang dps wenxuyan tank tudousi support New support , who went undefeated in Trials Season 3 2018 China with an unorthodox main tank-less composition.
LGE.Huya is 3-1 in match score entering the final week of Contenders, losing in a 3-2 upset to Bubble Burster Gaming
Bubble Burster Gaming Inactive ANB Huang Ziyang (黄子洋) flex support Craz1s Wei Hsiao-chin (魏孝錦) off tank climax Maeng Ju-ho (맹주호) dps TTuba Lee Ho-sung (이호성) dps Jihun Kim Ji-hun tank Zihee Gong Zixi (龚子熙) support . They are guaranteed to make playoffs, and would need to find a replacement for Haker before then.
The final competitive match for Haker will be against Phantom Wizard
Phantom Wizard Contenders CN Rank #9 TenTen Liao Jinghan off tank Ketto Wang Yihao (王艺皓) flex support Destiny dps VVVV Wu Junlin dps Chas3r tank AMY Ahn Min-yeong (안민영) support .