The academy team of the Chengdu Hunters
Chengdu Hunters OWL Rank #13 Mmonk Zhou Xiang (周翔) flex support Daizi Ni Yuandong (倪远东) off tank Jinmu Yi Hu (易虎) dps Leave Huang Xin (黄馨) dps GA9A Qiu Jiaxin (仇佳鑫) tank Nisha Tan Li (谭力) support , LGE.Huya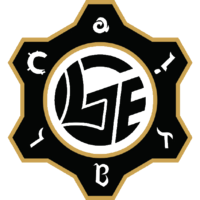 LGE.Huya Inactive Sven Hong Eun-teak off tank Kami Tang Yitao (唐毅滔) dps Mer1t Choi Tae-min dps Molly He Chengzhi (何诚智) support Lengsa Chen Jingyi (陈婧逸) support , have unveiled their new roster on Weibo.
Previously going by LinGan e-Sports in past seasons of Contenders, the team retains Kami , Lengsa , and Molly from their previous lineup, while adding ATing , JMac , Haker , and Piggy . Subsequently, AJ1an , Aidoudou , Duck , and QMQ have left the team.
The academy team of the Hunters feature more Korean players, two, than the main team, which has none.
Jeungmac has played for several seasons of Contenders Korea on the Foxes
Foxes Inactive Quiero off tank Ace Kim Min-soo (김민수) dps Just Shin Hyun-sung (신현성) dps JMac Choi Dae-han (최대한) tank Oparochi Park Hyun-joon (박현준) support physics Kim Jin (김진) support , but the team eventually failed to make it out of Contenders Trials 2018 Season 3: Korea. The team tried to qualify for Contenders again in 2019 under the name White Whale Incheon e-Sports
White Whale Incheon e-Sports Inactive MCD Lee Jeong-ho (이정호) flex support DrunkenDully Oh Seung-woo off tank Ace Kim Min-soo (김민수) dps Just Shin Hyun-sung (신현성) dps JMac Choi Dae-han (최대한) tank Oparochi Park Hyun-joon (박현준) support , but they were once again unsuccessful.
안녕하세요 White Whale ICN E sports 에서 알립니다.
저희와 함께하였던 @JeungMacow 선수가 LGE.Huya 로 이적하게되었습니다.
이떄까지 함께해주어서 감사하다는 인사를 남깁니다.
JeungMac 선수가 LGE.Huya에 가서도 열심히 하도록 많은 응원 부탁드립니다.
감사합니다. pic.twitter.com/QZ9XLRN4nb

— WiEofficial (@WiE_OW) March 14, 2019
Piggy previously went by the name Pouwoo. He played for PHOENiX
PHOENiX Inactive Piggy Shin Min-jun off tank VENDETTA Lee Jiseok dps HEOJUNHO Heo Jun-ho (허준호) dps MELON Shin Jung-ho (신정호) tank iLSeuBi Lee Ilsub support PaeSeul Lee Jun-seo support in Contenders 2018 Season 3 Pacific, and his team finished in the top four.
ATing also joins from the Pacific region. He hailed from the Contenders 2018 Season 3 Pacific champions, Hong Kong Attitude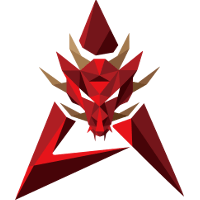 Hong Kong Attitude Inactive vKei Ju SeungJun off tank ShaiuLin Lin Keng-Yu dps Perfact An Yeseung dps ATing Chen Shao-Hua tank ManGoJai Kin-Long Wong support CQB Yang Hao-Cheng support . Despite the team reporting that the roster was acquired entirely by an academy team, many of the players on Hong Kong Attitude have gone their separate ways.
Haker is a DPS player most well known for his Sombra. His impressive play led his former team, Ambitious Immortals
Ambitious Immortals Inactive Xujie Tan Xujie (谭栩杰) dps Lijiang dps wenxuyan tank tudousi support New support , to a first place finish in Season 3 of Contenders Trials 2018: China. Following the team's disband, he briefly played for Laboratory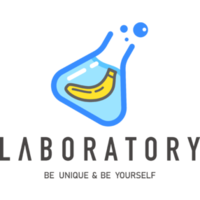 Laboratory Inactive YOUNAI Yang Junyi (杨君毅) off tank Xushu Liu Junjie (刘俊杰) dps in the subsequent Contenders season.
Under the name LinGan e-Sports, LGE.Huya had qualified for the playoffs of all three seasons of Contenders China in 2018. However, the team has never made it past the quarterfinals, falling at the hands of LGD Gaming at every playoff.
The team seeks to end this trend and reach for greater heights. Their first match of the season will be against Team For Victory
Team For Victory China Rank #11 网恋司马 off tank Fish Rao Chengcheng (饶承城) dps Bible Ma Delin (马德林) dps Niko Moon Seong-jin dps WangMing Wang Ming dps ShenShi Fang Xiangdong (方向东) dps Or15a Huangfu Dehan tank 120kg tank Saya flex Jimmy Lin Ze (林泽) support .
LGE.Huya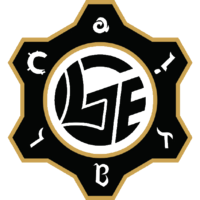 LGE.Huya Inactive Sven Hong Eun-teak off tank Kami Tang Yitao (唐毅滔) dps Mer1t Choi Tae-min dps Molly He Chengzhi (何诚智) support Lengsa Chen Jingyi (陈婧逸) support are: