Contenders Pacific Season 3 champions Hong Kong Attitude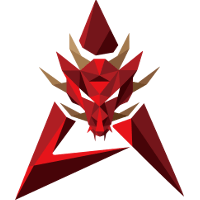 Hong Kong Attitude Inactive vKei Ju SeungJun off tank ShaiuLin Lin Keng-Yu dps PERFACT An Yeseung dps ATing Chen Shao-Hua tank ManGoJai Kin-Long Wong support CQB Yang Hao-Cheng support have announced the transfer of their roster in its entirety to an Overwatch League academy team. They are the first Pacific team to be transferred wholesale to an academy team.
On the 18th of January, the Hong Kong Attitude Overwatch team clinched the team's first championship in the Overwatch Contenders Season 3: Pacific tournament. We are proud of our players as they achieve greater heights.

We hope for excellent results in the coming seasons. At the same time, we are receiving player acquisition offers from other teams. However, we do not wish to break up our roster.

We believe every professional player holds aspirations to get onto a larger stage. For every player in the Pacific region, we believe that dream is to get into the Overwatch League. We have hence decided to unconditionally transfer our team to a club with Overwatch League qualifications, to give our players more resources to realize their dreams.

Future news will be published here. Thank you.

Translation provided by sgbros1.
While Hong Kong Attitude only specified a "team with Overwatch League qualifications," no Overwatch League franchise has enough open spots on its roster to take on the six players of HKA. This means the players will likely join an Overwatch League franchise's farm team, such as an academy team.
Hong Kong Attitude have competed at the highest level of Pacific competition since 2017 when they were invited to play in the Pacific Championship Season 1. They finished fourth that season.
They again finished fourth in Season 2 and were in the top four of Contenders Pacific 2018 Season 1. They stumbled slightly in Contenders Season 2 when they were eliminated in the quarterfinal before they captured their first Pacific title in Contenders Season 3.
Remarkably, they've grown despite few changes being made to their roster over the nearly two years the organization has competed. They won Contenders Pacific with four players on their roster from their first ever Pacific Championship match.
The Overwatch League organization they will join has yet to be revealed. It is also unknown if they will remain in Contenders Pacific or if they will transfer to a new region.
The roster is: