Los Angeles Valiant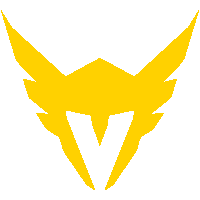 Los Angeles Valiant OWL Rank #15 Molly He Chengzhi (何诚智) flex support Diya Lu Weida (陆炜达) dps innovation Oh Seok-hyun (오석현) dps Becky Il-ha Kim (김일하) dps Ezhan dps Marve1 Hwang Min-seo (황민서) tank Lengsa Chen Jingyi (陈婧逸) support tank player KuKi has announced his retirement from competitive Overwatch.
Today we are announcing the retirement of Dae-kuk "Kuki" Kim from competitive Overwatch play.

Kuki was an invaluable member of our roster and we wish him all the best in his future. pic.twitter.com/2CiZbmzkaT

— Los Angeles Valiant (@LAValiant) July 6, 2019
Full statement here: pic.twitter.com/ffN7iQ7mUE

— Los Angeles Valiant (@LAValiant) July 6, 2019
The main tank substitute's retirement comes after the Valiant finished Stage 3 with a 5-2 win-loss record, allowing them to qualify for the stage playoffs. This was a noticeable improvement over the first two stages, where the team failed to post a positive win-loss record. In fact, they weren't able to secure a series win until Stage 2, where their first win in the 2019 season came in a five map series against the Reign.
Throughout the Valiant's struggles in Stage 1, KuKi was able to see some stage playtime, although not on the role he was known for. In the six matches he appeared in during stage one, he was filling in the main support role in place of Custa. Eventually, Custa was reintegrated into the starting lineup for Stage 2 and KuKi's stage time ceased, similarly to his time with the Seoul Dynasty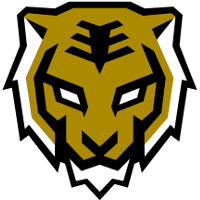 Seoul Dynasty OWL Rank #3 Ir1s Kim Seung-Hyun (김승현) FITS Kim Dong-eon (김동언) dps Profit Park Joon-yeong (박준영) dps smurf Yoo Myeong-Hwan tank Vindaim Junwoo Park support , which he was a part of in the inaugural season.
During his tenure with the Dynasty, KuKi made appearances in 13 matches over the four stages of the inaugural season, and shared playtime with Miro. However, as Miro's performances declined, KuKi was ready to step up to the plate as the team's starting main tank. Oddly enough, his competition for the starting spot was contested by ryujehong, who started a few games at main tank in the tail end of the inaugural season.
At the end of the inaugural season, he was traded to the Valiant after the team had acquired Fissure from the Gladiators and released Miro alongside two others.
KuKi had played Overwatch since 2016. He was part of MVP Space's original APEX roster.
The Valiant's next match will be in the Stage 3 playoffs. Their opponent has not yet been decided.
Currently, the roster of the Los Angeles Valiant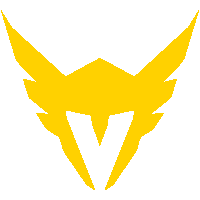 Los Angeles Valiant OWL Rank #15 Molly He Chengzhi (何诚智) flex support Diya Lu Weida (陆炜达) dps innovation Oh Seok-hyun (오석현) dps Becky Il-ha Kim (김일하) dps Ezhan dps Marve1 Hwang Min-seo (황민서) tank Lengsa Chen Jingyi (陈婧逸) support is:
And their staff are: