The Sydney Drop Bears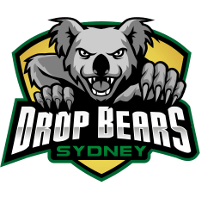 Sydney Drop Bears Contenders AU Rank #3 DoRi Kim Ju-young off tank Winter Winter Thomas dps THK Thanadol Kitautcharanukul dps Minny Robert Shishoian tank Akraken Dario Falcao-Rassokha support Fluro Ashley Thompson support have made a number of changes to their roster. DPS Winter , support player Fluro and tank player Dreamer have joined, while DPS Hus has left.
ROSTER UPDATE: Today, we welcome @OceWinter as our new DPS 👍🐨

"Thank you for an amazing opportunity that I can hopefully prove my worth to the fans and @Dropbearsgg!" #OverwatchContenders #FearTheBear pic.twitter.com/bgMlstlDEC

— Sydney Drop Bears (@Dropbearsgg) June 12, 2019
ROSTER UPDATE: We are proud to announce @Fluro_OW as our new Support! 🤗🐨

"Excited to be joining SDB, a team with a lot of positive history behind them. I hope I can show off my best performance yet while playing under them and show everyone that I deserve to be at the top!" pic.twitter.com/1DvmGGKw0K

— Sydney Drop Bears (@Dropbearsgg) June 13, 2019
With a heavy heart, we say a farewell to @Hus_ow
Best of luck in your future, Hus, and thank you for your time with Sydney Drop Bears! 💛 pic.twitter.com/KNC6NtvFGJ

— Sydney Drop Bears (@Dropbearsgg) June 13, 2019
ROSTER UPDATE: Today we're excited to announce @IMDREAMERGG as our new Tank 💪🐨

"I'm excited to be joining Sydney Drop Bears and will do my best to qualify and perform at @MelbEsportsOpen" #OverwatchContenders #FearTheBear pic.twitter.com/bDjwVF2XlR

— Sydney Drop Bears (@Dropbearsgg) June 14, 2019
The changes follow a number of departures from the team; ckm and Bertlog announced their retirements in May, and Temporal and Spilo have left as well.
Their active offseason follows a runner-up finish in Contenders 2019 Season 1: Australia, losing to ORDER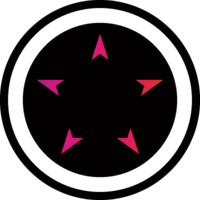 ORDER Inactive Adam Adam Soong off tank yuki James Stanton dps Signed Dale Tang dps Quatz Sam Dennis tank Jordation Jordy Frish flex Unter Max Unterwurzacher support in the grand finals.
Winter and Fluro played together on the Melbourne Mavericks
Melbourne Mavericks Inactive SlipGyp off tank Truth Paul van Hutten flex support Soggy dps Exirst dps Knellery Joshua Knell tank Razor support , where they placed in the top four of the last Contenders season after their loss to the Sydney Drop Bears in the semifinals. Dreamer played for Xavier Esports
Xavier Esports Contenders PAC Rank #7 Olivier Thanaporn Wattanapholmongkol off tank AloNeFillz Palapoom Thaikum dps Bello Suthinan Chotrattanaphithak dps Rodtunglnw Thanaphon Phoosansart tank tae Kampanat Thongjaeng support THEE Thanaphat Limpaphan support in Contenders Pacific before he left in April.
Hus' departure ends his seven month stint with the team; he has recently joined Warriors Esports
Warriors Esports Contenders AU Rank #2 Nozz Noah McClafferty off tank Merit Nathaniel Hawkins flex support August Christopher Norgrove dps Soggy dps Quatz Sam Dennis tank Kura Sean Kovacs support .
Sydney Drop Bears will play in the opening match of Contenders 2019 Season 2: Australia against ORDER on June 16.
Sydney Drop Bears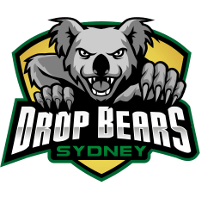 Sydney Drop Bears Contenders AU Rank #3 DoRi Kim Ju-young off tank Winter Winter Thomas dps THK Thanadol Kitautcharanukul dps Minny Robert Shishoian tank Akraken Dario Falcao-Rassokha support Fluro Ashley Thompson support 's roster and staff are: