The Overwatch League has a new stage champion following the San Francisco Shock's 4-2 victory over the Vancouver Titans. The Shock are the fifth different stage champions in the six stages played since the league's formation.
This also marks the end of the Vancouver Titans' win steak. They won 19 straight matches overall before losing in the Stage 2 finals. Their 14 match regular season win streak is still ongoing.
As a result, we'll enter Stage 3 with a new team setting themselves apart as the top team in the league. The Shock have certainly earned it.
How does the rest of the league stack up? Find out in this edition of Scrub's OWL Power Rankings.
Image credit: Robert Paul for Blizzard Entertainment
1. (+1) San Francisco Shock (11-3)
American over.gg user ideekae noted in the stage finals' match page that the San Francisco Shock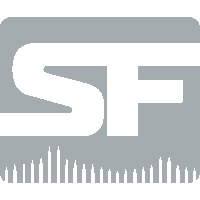 San Francisco Shock OWL Rank #1 ChoiHyoBin Choi Hyo-Bin (최효빈) off tank Viol2t Park Min-ki flex support Rascal Kim Dong-jun (김동준) dps Striker Kwon Nam-joo (권남주) dps smurf Yoo Myeong-Hwan tank Moth Grant Espe support won the maximum number of maps this stage. That's true. By winning all 28 regular season maps, plus winning all of their matches in the Stage 2 playoffs, the Shock maxed out their map wins by winning 39 maps. They were 39-3 overall.
2. (-1) Vancouver Titans (14-0)
After winning their first 19 matches in the Overwatch League, the Vancouver Titans
Vancouver Titans OWL Rank #19 Roolf Randal Stark flex support KSAA Alhumaidi Alruwaili off tank Dalton Dalton Bennyhoff dps sHockWave Niclas Smidt Jensen dps ShRedLock Abtin Shirvani tank CarCar Carson First support have finally experienced defeat. The Titans don't have to worry about seeing the Shock again for awhile, at least. The Titans don't play them in the regular season again until the final week of the regular season, which is also the week the Titans play the Excelsior for the first time.
3. (-) New York Excelsior (12-2)
The New York Excelsior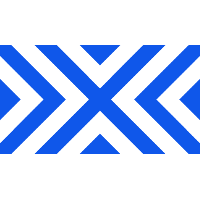 New York Excelsior OWL Rank #6 JJoNak Bang Sung-hyeon (방성현) flex support HOTBA Choi Hong-joon off tank Nenne Jeong Yeon-kwan dps Haksal Kim Hyo-jong (김효종) dps Mano Kim Dong-gyu (김동규) tank ANAMO Jeong Tae-seong (정태성) support maintained their status as the third best team in the league by cleanly sweeping the Gladiators. Despite that, their match against the Titans made it evident that they're still a class below the league's top two teams.
4. (-) Los Angeles Gladiators (9-5)
Despite being swept in the first round of the stage playoffs, the Los Angeles Gladiators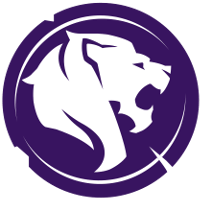 Los Angeles Gladiators OWL Rank #14 Shaz Jonas Suovaara flex support SPACE Indy Halpern off tank birdring Kim Ji-hyuk (김지혁) dps MirroR Chris Trịnh dps kevster Kevin Persson dps OGE Son Min-seok (손민석) tank BigGoose Benjamin Isohanni support still look better than the competition behind them. It helps that one of the two teams that looks closest to challenging the Gladiators and the other top teams missed the stage playoffs entirely and the other team lost in the first round to a team thought to look weaker than them.
5. (+3) Hangzhou Spark (8-6)
This is where the rankings get messy. The Hangzhou Spark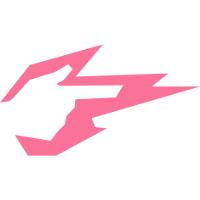 Hangzhou Spark OWL Rank #12 BeBe Yoon Hui-Chang (윤희창) flex support QOQ Yu Sung-joon (유성준) off tank GodsB Kim Kyeon-Bo (김경보) dps Architect Park Min-ho (박민호) dps guxue Xu Qiulin (徐秋林) tank M1ka Liu Jiming (刘济铭) support do not look as good as a team should to be considered one of the league's best five teams, especially after being swept by the Shock. However, they have wins over both the Spitfire and the Dynasty in the last two weeks and it's hard to argue that the other remaining playoff teams have done enough to be worth consideration for the top five.
In today's weekly Adora update, all three of the maps he played against the Spitfire were victories. The Spark then played him in every map against the Shock and were swept. Please don't do that. Please play Krystal .
6. (-) Seoul Dynasty (7-7)
While the Seoul Dynasty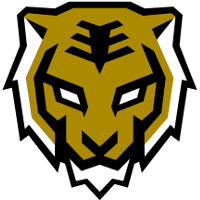 Seoul Dynasty OWL Rank #7 Bdosin Choi Seung-tae (최승태) flex support FITS Kim Dong-eon (김동언) dps Profit Park Joon-yeong (박준영) dps Marve1 Hwang Min-seo (황민서) tank Gesture Hong Jae-hee (홍재희) tank tobi Yang Jin-mo (양진모) support SLIME Kim Sung-jun (김성준) support didn't play this weekend after succumbing to a 3-4 record in Stage 2, they still look better than most of the teams in the league. Separating the Dynasty, Spitfire and Dragons this week was tough, but the Dynasty get the edge over the others after weighing their schedule. The Dynasty were the only team of the three that beat a team in the Stage 2 playoffs during Stage 2 after sweeping the Fuel in the stage's third week. Their four losses came to the Titans twice, the Gladiators in five maps and to the Spark in a 3-1 match (the same scoreline in the game between the Spark and Spitfire).
7. (+2) Shanghai Dragons (7-7)
Both the Shanghai Dragons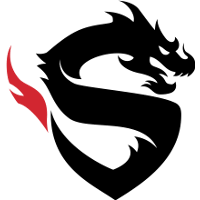 Shanghai Dragons OWL Rank #2 Izayaki Kim Min-chul (김민철) flex support Void Kang Jun-woo (강준우) off tank Fleta Kim Byung-sun (김병선) dps LIP Lee Jae-won (이재원) dps FEARLESS Lee Eui-seok (이의석) tank LeeJaeGon Lee Jae-gon (이재곤) support and the London Spitfire lost 3-1 this week, but the Dragons lost to the Shock and the Spitfire lost to the Spark. The Dragons were the first team this stage and the only team other than the Titans to take a map off the Shock. The Dragons took care of the Hunters this stage while the Spitfire did not, helping contribute to the Dragons surpassing them.
8. (-3) London Spitfire (9-5)
While the London Spitfire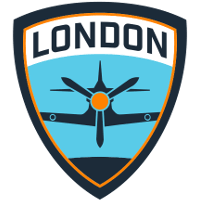 London Spitfire OWL Rank #9 BERNAR Shin Se-won (신세원) off tank Highly Lee Sung-hyeok (이성혁) flex support Glister Lim Gil-seong (임길성) dps Although Jung Hyun-wook dps JMac Choi Dae-han (최대한) tank SanGuiNar Lym Kyu-min support are really good at their peak, they are incredibly inconsistent. The same could be said of last year's Spitfire, of course, but the competition come postseason playoff time will be a lot tougher this year than last.
9. (-2) Dallas Fuel (9-5)
The Dallas Fuel
Dallas Fuel OWL Rank #17 NotE Lucas Meissner off tank Crimzo William Hernandez flex support Decay Jang Gui-un (장귀운) dps Doha Kim Dong-Ha (김동하) dps Gamsu Noh Yeong-jin (노영진) tank Paintbrush Nolan Edwards support kept their match with the Titans as close as expected (which meant it wasn't close at all). On the bright side, the Fuel are only three wins away from equaling their win total from playing in 40 matches last season.
10. (-) Atlanta Reign (7-7)
No team will move from this point onward in the power rankings, including the Atlanta Reign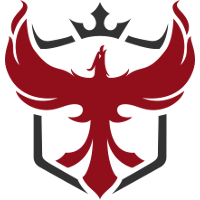 Atlanta Reign OWL Rank #11 Dogman Dusttin Bowerman flex support Hawk Xander Domecq off tank BABYBAY Andrej Francisty dps Edison Kim Tae-hoon (김태훈) dps Gator Blake Scott tank Masaa Petja Kantanen support . The Reign ended Stage 2 by beating the Excelsior twice and losing to the Charge. Their potential to be a competitive team and even a good team is there, but they have regularly proven to be a mediocre and sometimes terrible team. Hopefully the Reign use this break to get NLaaeR the practice on Zarya necessary to give them confidence to play him over BABYBAY . It's worth experimenting with to find their groove.
11. (-) Philadelphia Fusion (8-6)
The Philadelphia Fusion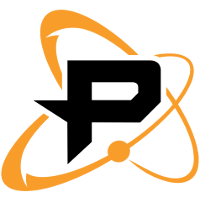 Philadelphia Fusion OWL Rank #4 Fury Kim Jun-ho (김준호) off tank Alarm Kim Kyeong-bo (김경보) flex support Carpe Lee Jae-hyeok (이재혁) dps Ivy Lee Seung-Hyun dps SADO Kim Su-Min (뜨용) tank FunnyAstro Daniel Hathaway support have looked very average throughout this season. Maybe they need a new patch with a drastically different meta to kick it into high gear? It currently doesn't look like such a patch will happen, so they shouldn't count on it and perhaps need to look at other ways to improve their play.
12. (-) Boston Uprising (7-7)
This is a great time to remind everyone that the Boston Uprising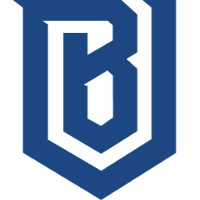 Boston Uprising OWL Rank #20 Myunbong Seo Sang-min (서상민) flex support punk Leyton Gilchrist off tank Colourhex Kelsey Birse dps Jerry Min Tae-Hui (민태희) dps Fusions Cameron Bosworth tank mikeyy Michael Konicki tank Halo Kobe Hamand support never formally announced a new head coach after Crusty left the franchise to join the Shock.
13. (-) Los Angeles Valiant (3-11)
If their trade with the Mayhem is any indication, the Los Angeles Valiant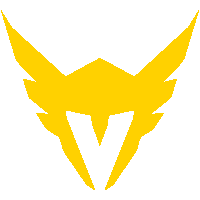 Los Angeles Valiant OWL Rank #10 McGravy Caleb McGarvey off tank Lastro Moon Jung-won (문정원) flex support Shax Johannes Nielsen dps ksp Kai Collins dps Dreamer Song Sang-lok tank RAin Park Jae-ho (박재호) support could look like a wildly different team by the time Stage 3 starts. It's good to see FCTFCTN back into the Overwatch League, and Shax should be an immediate upgrade on DPS. It's less clear how McGravy fits into the Valiant's future plans, but there's not a problem with reinforcing the bench.
14. (-) Chengdu Hunters (6-8)
The level of success YangXiaoLong and Baconjack have found this season is surprising considering neither had played Overwatch professionally since 2017. Neither player is a star, but both hold their own as decent Overwatch League DPS players. It's a shame they both play the same role so the Chengdu Hunters
Chengdu Hunters OWL Rank #16 Elsa Luo Wenjie (罗文杰) off tank Molly He Chengzhi (何诚智) flex support Jinmu Yi Hu (易虎) dps Leave Huang Xin (黄馨) dps Ameng Ding Menghan (丁蒙涵) tank Yveltal Li Xianyao (李先曜) support often have to pick one over the other in their lineups.
15. (-) Toronto Defiant (7-7)
Hopefully, the Toronto Defiant

Toronto Defiant OWL Rank #15 KariV Park Young-seo (박영서) flex support Nevix Andreas Karlsson off tank Agilities Brady Girardi dps Surefour Lane Roberts dps zYKK Thomas Hosono dps Beast Adam Denton tank numlocked Seb Barton tank Kruise Harrison Pond support aren't blinded by their Stage 1 success and make much needed additions to their roster during this break between matches.
16. (-) Guangzhou Charge (5-9)
The Guangzhou Charge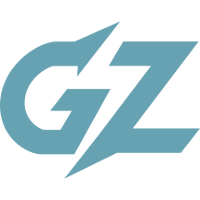 Guangzhou Charge OWL Rank #3 Shu Kim Jin-seo flex support Cr0ng Nam Ki-cheol (남기철) off tank nero Charlie Zwarg dps Happy Lee Jung-woo (이정우) dps Rio Oh Seung-pyo (오승표) tank Chara Kim Jung-yeon (김정연) support should bolster their roster with new additions, but need to be careful about it. Sure, they have already committed to playing with an international roster, but a midseason addition who cannot immediately speak the team's chosen language for communication is worthless. The offseason is for learning anything needed to communicate and play well together, the season is for putting that into practice.
17. (-) Paris Eternal (5-9)
This is your weekly reminder that there is plenty of talent in Atlantic Showdown the Paris Eternal
Paris Eternal OWL Rank #5 hanbin Choi Han-bin (최한빈) off tank Fielder Kwon Joon (권준) flex support SoOn Terence Tarlier dps BenBest Benjamin Dieulafait tank NiCOgdh Nicolas Moret flex FDGoD Brice Monscavoir support can consider for their team. Also the Eternal should know that Smex is now a free agent without a contract to buy-out. They have options.
18. (-) Washington Justice (2-12)
The Washington Justice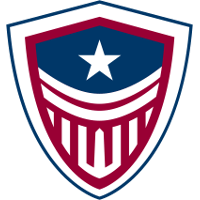 Washington Justice OWL Rank #18 AimGod Min-seok Kwon flex support JJANU Choi Hyeon-woo (최현우) off tank TTuba Lee Ho-sung (이호성) dps Stitch Lee Chung-hee (이충희) dps rOar Gye Chang-hoon tank ArK Hong Yeon-joon support are a good example of a team improving with midseason roster moves. They should look to beef up their tank line next.
19. (-) Houston Outlaws (3-11)
If the rumors are true and Immortals do purchase Infinite Esports & Entertainment, the parent company of the Houston Outlaws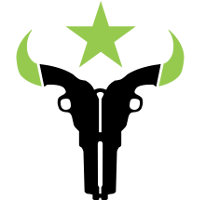 Houston Outlaws OWL Rank #13 MekO Kim Tae Hong off tank rapel Kim Jun-geun (김준근) flex support Danteh Dante Cruz dps blasé Jeffrey Tsang dps Muma Austin Wilmot tank Jecse Lee Seong-soo (이승수) support , the Outlaws might be stuck in limbo for awhile as Immortals (who own the Los Angeles Valiant) try to sell the team (it was reported by ESPN that Immortals would not be allowed to retain the Outlaws). Despite desperately needing changes, the Outlaws might be stuck with their current roster if that happens. With other teams making the changes they need to improve, that could result in the Outlaws falling to the bottom of the table.
20. (-) Florida Mayhem (1-13)
The Florida Mayhem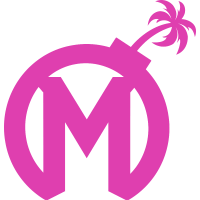 Florida Mayhem OWL Rank #8 Gargoyle Lee Beom-jun (이범준) off tank GangNamJin Gang Nam-jin (강남진) flex support BQB Lee Sang-bum (이상범) dps Yaki Kim Jun-gi (김준기) dps Karayan Choi San-ha (최산하) tank Kris Choi Jun-soo (최준수) support have now added Fate and Byrem in the last week. They still need to dump TviQ and Apply and have room to add several more players after that. Expect many more changes to come for the Mayhem.
Weekly Wrap-up
Just because there will be no Overwatch League matches for the next month doesn't mean the period will be boring.
Before the next Overwatch League match, there will be both the Atlantic Showdown and Pacific Showdown, both of which should offer high-quality exciting LAN matches for fans to watch.
Of course, the Overwatch League All-Star Game happens before either one of those tournaments to fill fans' appetite for watching Overwatch League players compete. That won't really be an option once the All-Star Game ends tonight.
Beyond the match lobby, this should be the busiest part of the season for roster moves. Expect teams desperate to get an edge to move aggressively to improve their team.