French head coach Kolsti has left One.PoinT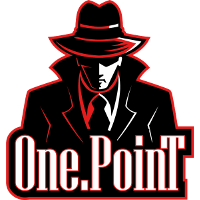 One.PoinT Inactive Polly Lucas Widèn dps zYKK Thomas Hosono dps Scaler Victor Godsk support Engh Andrey Sholokhov support for a new opportunity.
Today @KolstiGG gets an amazing opportunity to move up in @owpathtopro! Thanks for all the dedication and hard work you put into this team, it was an absolute pleasure having you as our head coach 🕵️‍♀️ pic.twitter.com/dJSCONRWQr

— One.PoinT (@OnePoinTow) May 1, 2019
The former main tank turned coach originally joined the unsigned European team's ranks as staff in late February. He had to stand in with the team for a match in week two of the regular season against Angry Titans, where the team took the now finalists to five maps. At the time, lateks had stepped down from the team to focus on his own personal health. They found another main tank to fill the role for the rest of the season when Chubz , allowing Kolsti to return to his coaching position.
One.PoinT made Contenders playoffs, but were knocked out in the Quarterfinals by Shu's Money Crew, ending their playoff hopes. Recently, all members were announced as looking for new opportunities in other regions with other teams, or the Overwatch League.
The finals for Contenders Europe 2019 Season 1 will conclude with a series pitting Angry Titans against British Hurricane. It will take place on Friday, May 3rd.