One.PoinT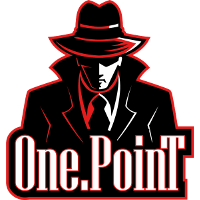 One.PoinT Inactive Polly Lucas Widèn dps zYKK Thomas Hosono dps Scaler Victor Godsk support Engh Andrey Sholokhov support has lost off tank eMIL to a "better opportunity" and added French off-tank TEK36 and Russian support Engh to their roster. Additionally, the team has added iLka and Kolsti as staff members.
We're happy to announce tonight the new One Point coaching staff:
Please give a warm welcome to @KolstiGG, our head coach, and @iLka_ow, our assistant coach specialized in player development, as they join us for this new season of contenders! 🕵️‍♂️ pic.twitter.com/WIuPsB2oHh

— One.PoinT (@OnePoinTow) February 18, 2019
Sadly, we have to say goodbye again, this time to @eMIL_OW, as he leaves us for a better opportunity. We were glad to have you in, and we wish you good luck for what's next! pic.twitter.com/fzwj2X9cA6

— One.PoinT (@OnePoinTow) February 19, 2019
We are glad to announce that @ENGHHHHHH and @TEK36_OW are joining us for this contenders season! Please give them a warm welcome, as they bring their experience and strength to the team. pic.twitter.com/LgNWRPumcm

— One.PoinT (@OnePoinTow) February 20, 2019
One.PoinT's staff additions, iLka and Kolsti, come from CIS Hope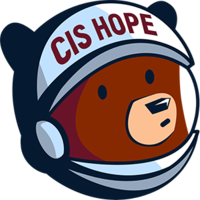 CIS Hope Inactive Txao Ilya Makarov off tank MayN Alexander Mukhin flex support kensi Artem Budiak dps uNFixed Andrei Leonov dps sharyk Normund Faterins tank Engh Andrey Sholokhov support and Shu's Money Crew EU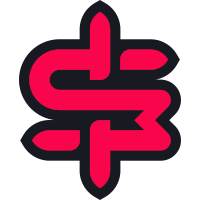 Shu's Money Crew EU Contenders EU Rank #4 Ex0rath Tomas Kotacka flex support Naru off tank Mauz Marcus Bjørndal dps Seicoe dps Doge tank Kronus support respectively. iLka was a part of the CIS Hope core that was dropped by Winstrike earlier this month. Kolsti returns from player retirement to be One.PoinT's new head coach.
TEK36 joins One.PoinT from HSL Esports
HSL Esports Contenders EU Rank #2 rCk Richard Kanerva off tank Fupzen Mathias Krogh Guldbrandsen dps Zeal Div Jaintilal dps henningsen Anders Henningsen tank Dolla Perttu Palokoski support after an unsuccessful Trials run to make it to Contenders with his previous team. They placed fifth in trials with a 3-4 win-loss record.
Engh's addition to the team comes after the disbanding of the CIS Hope roster. Similarly to TEK36 and HSL Esports, CIS Hope were unsuccessful in qualifying for Contenders through Contenders Trials. CIS Hope forfeited the remainder of their matches after a 1-2 start to Trials. He replaces a vacant support spot after Phatt joined Angry Titans
Angry Titans Contenders EU Rank #5 Brute off tank BlueX Patrik Papšo flex support Naga Nikolai Dereli dps Wayfast Tomer Gishri dps whitenoise tank AdmiralRaptr support two days ago.
One.PoinT now has a full six player roster for Contenders competition. MirroR was the most recent addition to the team from Second Wind
Second Wind Contenders NA Rank #3 Higan Colin Arai off tank UltraViolet Benjamin David flex support Caden William Loll dps Dalton Dalton Bennyhoff dps iced Zachary Hughes dps ShRedLock tank Roolf Randal Stark support just over a week ago.
One.PoinT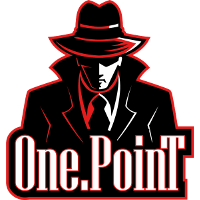 One.PoinT Inactive Polly Lucas Widèn dps zYKK Thomas Hosono dps Scaler Victor Godsk support Engh Andrey Sholokhov support 's roster is: