Europe-based DPS player MirroR has left Second Wind
Second Wind Inactive Coluge Colin Arai off tank UltraViolet Benjamin David flex support Caden William Loll dps iced Zachary Hughes dps Speedily Nicholas Zou dps to join One.PoinT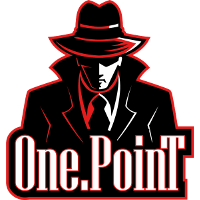 One.PoinT Inactive Polly Lucas Widèn dps zYKK Thomas Hosono dps Scaler Victor Godsk support Engh Andrey Sholokhov support .
A new player has entered the game.
Today we're glad to announce our new add to the team, @MirroR_ow! Please give him a warm welcome. pic.twitter.com/8xf0GXxNSN

— One.PoinT (@OnePoinTow) February 13, 2019
MirroR joined Second Wind prior to the start of Contenders Season 3 as a replacement for _Ezire and saucy after both left for academy teams.
Prior to that, MirroR was a member of One.PoinT in Contenders Season 2, although he only played in one map for the team. He was a member of the Bazooka Puppiez for Season 2 Trials and the beginning of Contenders Season 2 before he joined One.PoinT.
MirroR is now scheduled to make his return to One.Point for Contenders 2019 Season 1. Unless the team adds anymore DPS players, he would be a starter for this rendition of the team.
Neither One.PoinT nor Second Wind are organizations or have sponsors, although both are locked into the Contenders season after finishing Season 3 in the top four of their respective regions.
This is not the first roster addition One.PoinT has announced in the past week. Following the departures of the team's French trio, One.PoinT added lateks and eMIL earlier this week.
Second Wind, on the other hand, is down to just four players. Prior to MirroR's departure, the team watched Haku and Frill, as well as head coach maid, walk away for new opportunities.
Neither team is currently scheduled to play any matches outside of Contenders 2019 Season 1. The starting dates for Contenders have yet to be announced.
The One.PoinT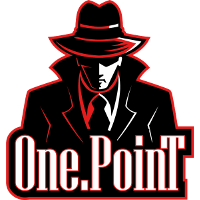 One.PoinT Inactive Polly Lucas Widèn dps zYKK Thomas Hosono dps Scaler Victor Godsk support Engh Andrey Sholokhov support roster currently is:
Second Wind
Second Wind Inactive Coluge Colin Arai off tank UltraViolet Benjamin David flex support Caden William Loll dps iced Zachary Hughes dps Speedily Nicholas Zou dps 's roster is now: