All members of One.PoinT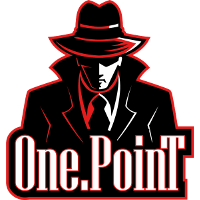 One.PoinT Inactive Polly Lucas Widèn dps zYKK Thomas Hosono dps Scaler Victor Godsk support Engh Andrey Sholokhov support have recently announced they are looking for new opportunities.
All members of One.PoinT are allowed to look for opportunities during the off season.
🧠🇫🇷@KolstiGG
🧠🇷🇺@RubikonOW
📋🇺🇸@mustardow
🛡️🇫🇷@ChubzOW
🛡️🇫🇷@TEK36OW
⚔️🇫🇷@zYKK
⚔️🇫🇷@FlippzoR
⚔️🇸🇪@PollyOW
⚔️🇳🇴@Yiqids1
💉🇩🇰@Scaler_OW
💉🇷🇺@ENGHHHHHH

— One.PoinT (@OnePoinTow) April 20, 2019
This announcement comes after the team finished their Contenders season by a 3-1 defeat to Shu's Money Crew EU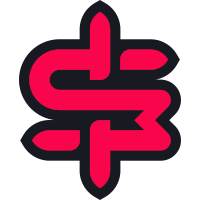 Shu's Money Crew EU Contenders EU Rank #5 sab Mats Bauer flex support Naru Marcel Blömer off tank Feez Perry Nayler dps erki Erik Nolander dps Hades Diego Du Marez tank Coomber John Coomber support . They finished the regular season in fourth place with a 3-4 win-loss record behind the aforementioned Shu's Money Crew EU squad.
The unsigned European team saw a multitude of roster changes over the season, with seven departures and thirteen additions over the Contenders season. Out of the seven departures, all but one of the individuals would end up on academy or organized teams. lateks was the only odd person out, who left the team back in March to focus on his own personal life.
Players from unsigned teams often look for new teams following the end of the Contenders season and then return to the roster if they are unable to find paid opportunities.
The next match in European Contenders competition is the Grand Final between British Hurricane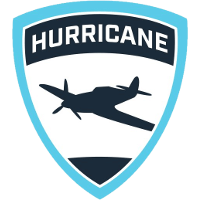 British Hurricane Contenders EU Rank #1 Molf1g Mikkel Djernes off tank Ripa Riku Toivanen flex support Dannedd Daniel Rosdahl dps SparkR William Andersson dps Hadi Daniel Bleinagel tank Kellex Kristian Keller support and Angry Titans
Angry Titans Contenders EU Rank #6 Knasen Tzor Dahan off tank PureIrish Adam Healy off tank SirMajed Majed Alrashied flex support Vizility Jeffrey de Vries dps Love Carl Thomasson dps Bombiman Jérôme Chicourrat dps henningsen Anders Henningsen tank sstarb0i Simon Hubeaux support . It will take place on May 5.