German coach ioStux has left Uprising Academy
Uprising Academy Contenders NA Rank #11 Doggo Magnus Johannesen flex support False Nick Wiseman off tank TAP Thomas Alexander Prins dps im37 Hong Jin-ui (홍진의) dps kraandop Timber Rensen tank SixFeet Lin Shen Xia support , the academy team of the Boston Uprising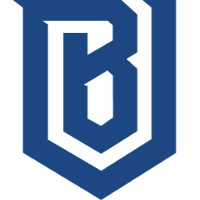 Boston Uprising OWL Rank #20 Myunbong Seo Sang-min (서상민) flex support punk Leyton Gilchrist off tank Colourhex Kelsey Birse dps Jerry Min Tae-Hui (민태희) dps Fusions Cameron Bosworth tank mikeyy Michael Konicki tank Halo Kobe Hamand support .
Today we bid farewell to @ioStux.

Thank you for everything and we wish you the best. pic.twitter.com/9gKeFRZRT5

— Uprising Academy (@UprisingAcad) April 23, 2019
ioStux has been a part of the Uprising Academy team since last November when the Uprising academy team was still under the Toronto Esports
Toronto Esports Inactive crakinlakin Hasan Alfardi off tank nero Charlie Zwarg dps Asking William Vetter dps Fusions Cameron Bosworth tank Shu Kim Jin-seo support Dino Hunter Traupe support Swimmer Gabriel Levy support banner. A week after he joined, the organization dropped the team after Blizzard informed the organization that the Toronto Defiant had "purchased exclusive naming rights of the Toronto name" and had to remove the "Toronto" name from their organization.
At the end of the month, Uprising Academy would be announced as the official academy team of the Boston Uprising alongside the addition of Klaus .
The last time Uprising Academy was in the news was when the team said goodbye to Asking about two weeks ago. There has been no confirmation of who will be replacing him or ioStux. ioStux's departure leaves Kiyow as the only staff member remaining on the team.
Uprising Academy finished last in the 2019 Contenders Season 1 North America East regular season with a 1-6 win-loss record and will be relegated to Contenders Trials to earn their spot back for Contenders for Season 2. Joining them will be Bermuda, who finished the regular season above them with a 2-5 win-loss record.
The current roster of Uprising Academy
Uprising Academy Contenders NA Rank #11 Doggo Magnus Johannesen flex support False Nick Wiseman off tank TAP Thomas Alexander Prins dps im37 Hong Jin-ui (홍진의) dps kraandop Timber Rensen tank SixFeet Lin Shen Xia support is: