The academy for the Boston Uprising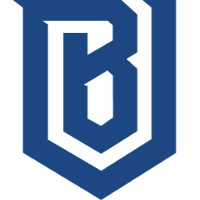 Boston Uprising OWL Rank #19 Persia Yang Zi-on flex support blasé Jeffrey Tsang dps Colourhex Kelsey Birse dps Stellar Lee Do-Hyung dps Fusions Cameron Bosworth tank Kellex Kristian Keller support , Uprising Academy
Uprising Academy Contenders NA Rank #7 punk Leyton Gilchrist off tank Scaler Victor Godsk flex support MirroR Chris Trịnh dps Teetawat Teetawat Teerayosyotin tank Swimmer Gabriel Levy support , have announced the departure of Asking from their roster. He is now a free agent looking for a new team.
Thank you @Asking_sf2!

We wish you the best in your Overwatch career. pic.twitter.com/M2SjWXLrD7

— Uprising Academy (@UprisingAcad) April 11, 2019
The French player joined Uprising Academy's precursor, Toronto Esports
Toronto Esports Inactive crakinlakin Hasan Alfardi off tank nero Charlie Zwarg dps Asking William Vetter dps Fusions Cameron Bosworth tank Shu Kim Jin-seo support Dino Hunter Traupe support Swimmer Gabriel Levy support , on Oct. 3, 2018. Asking played in Season 3 of Contenders last year with Uprising Academy, where they ended in the quarterfinals. He also won Season 5 of the BEAT Invitational with Toronto Esports. Prior to joining the Uprising organization, he played with 6nakes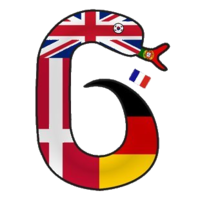 6nakes Inactive Asking William Vetter dps Zaprey Nikolaj Ian Moyes dps ChrisTFer Christopher Graham tank in the second season of Contenders Europe 2018.
Midway through the current season of Contenders, Asking was allegedly set to join the Los Angeles Valiant, according to a report by Haloofthoughts. However, the deal between the Uprising and Valiant organizations has reportedly fallen through. Neither team officially confirmed the report.
Asking's release comes shortly after the team announced their signing of DPS player iced. Both iced and Asking played two maps during Uprising Academy's Week 5 defeat to Mayhem Academy.
Uprising Academy now have five players on their roster after main tank Hypnott also left the team recently. The team will be playing their final Contenders regular season match against Chicken Contendies on April 15.
The winner of that match will clinch a spot in the playoffs for Contenders North America East.
The Uprising Academy
Uprising Academy Contenders NA Rank #7 punk Leyton Gilchrist off tank Scaler Victor Godsk flex support MirroR Chris Trịnh dps Teetawat Teetawat Teerayosyotin tank Swimmer Gabriel Levy support 's roster is:
And their staff are: