The Montreal Rebellion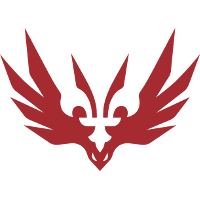 Montreal Rebellion Inactive Shuh Pfleger Alban off tank Mangachu Liam Campbell dps Leaf Lucas Loison dps numlocked Seb Barton tank RoKy Park Joo-seong (박주성) support dridro Arthur Szanto support , academy team of the Toronto Defiant

Toronto Defiant OWL Rank #14 Twilight Lee Joo-seok (이주석) flex support Heesu Jeong Hee-su (정희수) dps Finale dps MuZe Kim Young-hun (김영훈) tank Ch0r0ng support , have parted ways with three players. These players are Hooey , Chayne , and Nomy .
Today we part ways with @ChayneOW, @YouMustHooey and @Nomy. We thank them for helping build the Rebellion and wish them the best in their future endeavors.

Nous disons au revoir à Chayne, Hooey et Nomy. Merci pour votre contribution à la Rebellion et bonne chance pour l'avenir! pic.twitter.com/2YEcgPGU4o

— Montreal Rebellion (@MTLRebellion) April 14, 2019
This announcement of departures comes after the team recently added Gods and sharyk to their roster from Second Wind about a week ago.
Chayne joined the team back in February alongside his now-departing teammates Nomy and Hooey. Prior to his stint on the Rebellion, he played with the Mirage Sport Électronique roster that eventually became Bermuda.
Mirage Sport Électronique are partnered with the Defiant to run the Rebellion.
Both Nomy and Hooey played on the First Generation roster that competed in Contenders 2018 Season 3 North America and finished in the top eight. When First Generation rebranded and announced a new roster, both players were not included in the announcement, as they had become a part of the Rebellion roster.
The Rebellion finished the Contenders regular season with a match against Second Wind. They won 3-1.
Their victory secured themselves a place in the North America East playoffs.
Montreal Rebellion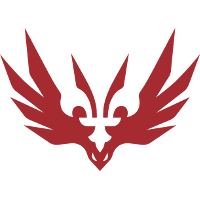 Montreal Rebellion Inactive Shuh Pfleger Alban off tank Mangachu Liam Campbell dps Leaf Lucas Loison dps numlocked Seb Barton tank RoKy Park Joo-seong (박주성) support dridro Arthur Szanto support is:
The Rebellion staff is: