The Montreal Rebellion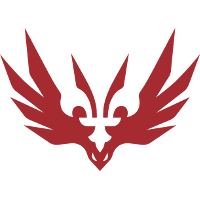 Montreal Rebellion Contenders NA Rank # Goliath Anthony Pietro flex support Smex Eoghan O'Neill off tank Naga Nikolai Dereli dps Logix Andreas Berghmans dps Tensa Joshua Small support have signed off-tank Gods and main tank sharyk to their team. Both players previously started on the Second Wind lineup.
We are proud to welcome @gods_live to the Rebellion!

Nous sommes fiers d'accueillir @gods_live dans la Rebellion!#RiseTogether pic.twitter.com/FFbIWrdrP5

— Montreal Rebellion (@MTLRebellion) April 8, 2019
Another great addition to the team!
We welcome @sharykOW to the Rebellion! 🛡️

Une autre superbe addition à l'équipe!
On accueille @sharykOW parmis la Rebellion! 🛡️#RiseTogether pic.twitter.com/bIwF64MTue

— Montreal Rebellion (@MTLRebellion) April 8, 2019
Second Wind announced the departures of the two players -- plus Speedily -- yesterday. They have yet to announce replacements.
They leave a 4-1 Second Wind team to join a 1-4 Montreal Rebellion squad. The Rebellion are currently in seventh place, right outside of the playoff picture.
The Rebellion's final match of the season is against Second Wind. Gods and sharyk are two of five players that have left the team since March 31.
The new additions to the Rebellion will start over main tank Nomy and off-tank Hooey. Both were members of the First Generation core the Rebellion roster was built around.
The additions now put the Rebellion at nine total players.
Their new signings are making their debut against Fusion University right now. A win could put them back in playoff position.
Montreal Rebellion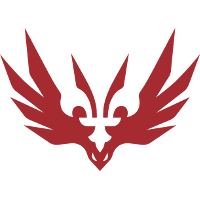 Montreal Rebellion Contenders NA Rank # Goliath Anthony Pietro flex support Smex Eoghan O'Neill off tank Naga Nikolai Dereli dps Logix Andreas Berghmans dps Tensa Joshua Small support is:
The Rebellion staff is: