We'll be hosting a live AMA with Dogman 24 hours from this post. In different time zones, that's:
12:00 PM PDT
3:00 PM EDT
8:00 PM CET
6:00 AM AEDT Sunday, March 31
The AMA will be held on the over.gg forums in a new thread that'll be created at the start of the AMA. You'll be able to field questions in that thread as soon as the AMA goes live.
Dogman is a flex support player for the Atlanta Reign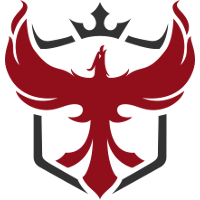 Atlanta Reign OWL Rank #10 Kai Kai Collins dps nero Charlie Zwarg dps Hawk Xander Domecq tank UltraViolet Benjamin David support Ojee Christian Han support . He was promoted to the Reign from their academy team shortly before the start of the season.
He got the majority of the team's flex support playtime over his teammate Kodak. Dogman played in 22 maps in Stage 1's seven matches and played an additional four maps in the stage playoffs. The Reign went 4-3 in Stage 1 and lost in their lone stage playoff game to the Fusion by a 3-1 score.
Dogman played on a number of teams before joining the Reign; his career dates back to 2016. However, he first began getting widespread attention shortly before Contenders Season Zero in 2017 as a member of Kungarna.
He bounced around a couple of teams in Contenders Season 1 2018 before joining Last Night's Leftovers before Contenders Season 2. That team became the first sponsorless North American team to qualify for a spot in the Contenders playoffs. They would later be picked up by the Reign as ATL Academy.
The Overwatch League is currently on a break between stages and doesn't resume until the Fusion play the Excelsior on April 4. Dogman's next match immediately follows that one when he and his team takes on the Boston Uprising.