The academy team of the Guangzhou Charge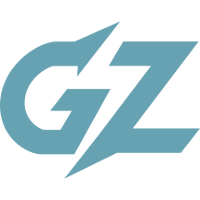 Guangzhou Charge OWL Rank #13 HOTBA Choi Hong-joon off tank Shu Kim Jin-seo flex support Happy Lee Jung-woo (이정우) dps Eileen Ou Yiliang (欧倚良) dps Rio Oh Seung-pyo (오승표) tank Chara Kim Jung-yeon (김정연) support has been announced on Weibo. Going by the name Guangzhou Academy
Guangzhou Academy Contenders CN Rank #10 mg Wu Dongjian (吴董健) off tank Rise Lee Won-jae flex support nero Charlie Zwarg dps Moowe Chi-Yeung Yip dps TiZi Hwang Jang-hyeon (황장현) tank CENTURY Liu Shiji (刘世纪) support OnlyWish Chen Lizhen (陈李桢) support (abbreviated GZA), the team have also revealed their roster for the upcoming season of Contenders China.
Joining GZA are Moowe , nero , mg , TiZi , Rise , CENTURY , and OnlyWish . Additionally, Cuddles and Kant make up the coaching staff.
The seven-man roster and two-man coaching staff span a grand total of six nationalities. Three of the players: nero, Rise, and OnlyWish, are also a part of the main team. Both nero and Rise are currently ineligible to play in the Overwatch League due to age restrictions.
GZA boast many veteran talents across the globe. Aside from the three two-way players as mentioned above, two more players and their head coach have previously been with an Overwatch League team.
Off-tank mg played for the Shanghai Dragons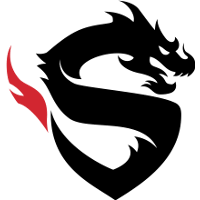 Shanghai Dragons OWL Rank #19 Geguri Kim Se-yeon (김세연) off tank Luffy Yang Seong-hyeon (양성현) flex support diem Bae Min-seong (배민성) dps YoungJIN Jin Yong-jin dps Gamsu Noh Yeong-jin (노영진) tank CoMa Son Kyeong-woo (손경우) support in 2018, when the team had a record-breaking result by finishing 0-40 in the regular season. He has since played domestically, most recently with Flag Gaming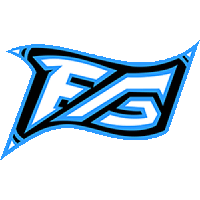 Flag Gaming Contenders CN Rank #3 Lie Huang Haoxuan (黄皓轩) off tank yaoxie Zhang Jihang (张继航) off tank evillx Zhao Hanbin (赵瀚滨) dps mAsk He Zhongming (何钟铭) dps ShowCheng Cheng Yu (程宇) dps MelonZ Tian Baoyu (田宝钰) tank P1LY024 Zhou Xiang (周翔) support Fengm1an Fan Qi (樊奇) support , finishing second in Season 3 of Contenders China 2018.
TiZi joined the London Spitfire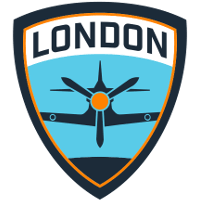 London Spitfire OWL Rank #7 Bdosin Choi Seung-tae (최승태) flex support Fury Kim Jun-ho (김준호) off tank birdring Kim Ji-hyuk (김지혁) dps Profit Park Joon-yeong (박준영) dps Gesture Hong Jae-hee (홍재희) tank NUS Kim Jong-seok (김종서) support in 2018, but never played a game on the world's biggest stage. He left shortly after in June 2018 alongside three other members. He joined XL2 Academy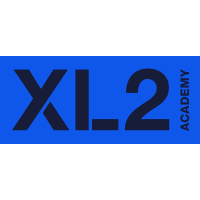 XL2 Academy Contenders NA Rank #6 Kirby Kim Dong-wook (김동욱) off tank Haku Robert Blohm flex support Yaki Kim Jun-gi (김준기) dps Frill Corey Scoda dps Akawa Adrian Kawa tank Jer Jeremy Santacruz support , and clinched second place in Contenders 2018 Season 2: North America.
CENTURY previously played for Team CC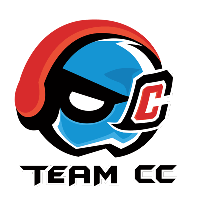 Team CC Contenders CN Rank #5 ManGoJai Kin-Long Wong flex support vKei Ju SeungJun off tank ieatuup Jason Ho dps SonGBoos Choi Sung-hwan (최성환) dps jwj Jiang Wenjie (江文杰) dps GagA Qiu Jiaxin (仇佳鑫) tank FALLEN Huang Yulong (黄禹龙) tank SIO Chen Zhaoyu (陈昭宇) support in Contenders China. The team ended up as a semifinalist in Season 1 and a quarterfinalist in Season 2 of Contenders China last year. He was replaced by former Shanghai Dragon SIO in September.
Moowe was a veteran member of the Pacific scene before joining GZA. He played for Hong Kong Attitude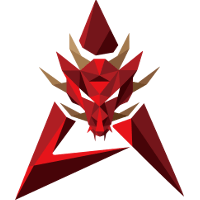 Hong Kong Attitude Inactive vKei Ju SeungJun off tank ShaiuLin Lin Keng-Yu dps PERFACT An Yeseung dps ATing Chen Shao-Hua tank ManGoJai Kin-Long Wong support CQB Yang Hao-Cheng support during Seasons 1 and 2 of Contenders Pacific 2018. He also gained international recognition when he played for team Hong Kong during the World Cup 2018. After briefly retiring from professional play, Moowe is ready to make his triumphant return as the third player from Hong Kong in Contenders China history.
Cuddles and Kant join the coaching staff of GZA. Cuddles previously coached the Los Angeles Valiant
Los Angeles Valiant OWL Rank #16 SPACE Indy Halpern off tank Izayaki Kim Min-chul (김민철) flex support Agilities Brady Girardi dps Fate Koo Pan-seung (구판승) tank KariV Park Young-seo (박영서) flex Custa Scott Kennedy support before leaving in Stage 1 of the inaugural season. He was replaced by Moon. Kant played for Machi Esports
Machi Esports Asia-Pacific Rank #0 Burst Jo Seong-Min (조성민) support in Contenders 2018 Season 1: Pacific. His team finished in the quarterfinals. He also played for the Taiwanese team in the World Cup 2018. This will be his first coaching role.
GZA are seeking to make a splash in Contenders China with their multinational roster. They play Lucky Future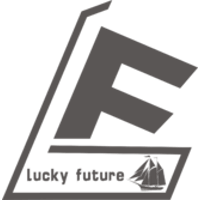 Lucky Future Contenders CN Rank #7 Since Chang Pu (常晋) flex support RosesOvO Ma Jianan (马佳楠) off tank mz Li Xinmiao (李鑫淼) dps Melo Wei Wentao (韦文涛) dps 10Oo Gong Zhengyu (龚正裕) tank Recall Zhang Jingkun (张靖坤) support on March 16.
Guangzhou Academy
Guangzhou Academy Contenders CN Rank #10 mg Wu Dongjian (吴董健) off tank Rise Lee Won-jae flex support nero Charlie Zwarg dps Moowe Chi-Yeung Yip dps TiZi Hwang Jang-hyeon (황장현) tank CENTURY Liu Shiji (刘世纪) support OnlyWish Chen Lizhen (陈李桢) support are: