Team CC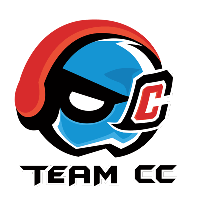 Team CC Contenders CN Rank #6 ManGoJai Kin-Long Wong flex support vKei Ju SeungJun off tank SonGBoos Choi Sung-hwan (최성환) dps jwj Jiang Wenjie (江文杰) dps GagA Qiu Jiaxin (仇佳鑫) tank FEARLESS Lee Eui-seok (이의석) tank SIO Chen Zhaoyu (陈昭宇) support , the academy team of the Shanghai Dragons, have announced the addition of former Dragons support FiveKing, now named SIO . In addition, the team has released support CENTURY .
SIO spent the entire Overwatch League season with the Dragons after joining Team CC shortly before the start of the season. His playtime with the lone Chinese team in the inaugural Overwatch League season was intermittent, participating in 23 of the team's 40 matches.
CENTURY played for all of Team CC's matches in Contenders Season 2 China, generally getting the nod as the team's starter. He has now entered the free agent pool.
The news comes from a post the team made on Weibo. SIO will get his first opportunity to debut for Team CC against Power of Evil in the NetEase Esports X Tournament.