Main tank player Hypnott has join Uprising Academy
Uprising Academy North America Rank #2 Dino Hunter Traupe flex support punk Leyton Gilchrist off tank Klaus Nicolas Ferrari dps iced Zachary Hughes dps MirroR Chris Trịnh dps Teetawat Teetawat Teerayosyotin tank Swimmer Gabriel Levy support , the academy team of the Boston Uprising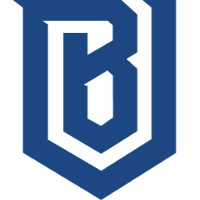 Boston Uprising OWL Rank #11 AimGod Min-seok Kwon flex support rCk Richard Kanerva off tank blasé Jeffrey Tsang dps Colourhex Kelsey Birse dps Fusions Cameron Bosworth tank Kellex Kristian Keller support .
I'm proud to announce that I will be playing Main Tank for @UprisingAcad in this season of Overwatch Contenders. Thanks so much for the support, excited for the season.

— Hyp (@hypnottow) March 2, 2019
The addition comes following the promotion of Fusions from Uprising Academy to the Boston Uprising. He was called up after the team traded away main tank Gamsu shortly before the start of the season.
Hypnott played for Bermuda during Contenders Trials 2019 North America. He is a student at Maryville University and played for their collegiate Overwatch team.
This will be Hypnott's first season of Contenders since he played for Bye Week in Contenders Season 1 North America. He last played in Season 2 Trials Europe before joining Bermuda in Season 1 Trials North America.
This isn't the only roster move Uprising Academy have made the last few weeks. They released crakinlakin in late February.
They begin Contenders North America East competition with a match against the Montreal Rebellion on March 4.
The roster of Uprising Academy
Uprising Academy North America Rank #2 Dino Hunter Traupe flex support punk Leyton Gilchrist off tank Klaus Nicolas Ferrari dps iced Zachary Hughes dps MirroR Chris Trịnh dps Teetawat Teetawat Teerayosyotin tank Swimmer Gabriel Levy support is:
The staff of Uprising Academy
Uprising Academy North America Rank #2 Dino Hunter Traupe flex support punk Leyton Gilchrist off tank Klaus Nicolas Ferrari dps iced Zachary Hughes dps MirroR Chris Trịnh dps Teetawat Teetawat Teerayosyotin tank Swimmer Gabriel Levy support is: