Gen.G Esports
Gen.G Esports Contenders KR Rank #14 Quasid flex support WONSOOMIN off tank Ezhan dps someone tank ITSAL tank Bliss support have revealed their new roster for the next season of Contenders.
We are excited to announce the new Gen.G esports Overwatch Contenders roster! We ask for your continuous love and support!

젠지 이스포츠 오버워치 컨텐더스 팀 새로운 로스터를 발표합니다.
2019 오버워치 컨텐더스 코리아에서 좋은 모습 보여드릴 수 있도록 노력하겠습니다.#GenG pic.twitter.com/hvvnrPJWuJ

— Gen.G esports (@GenG) February 22, 2019
Their new lineup comes after the organization's bottom four finish in Contenders 2018 Season 3: Korea, where they went 1-4 in their round-robin group.
Four members of Gen.G have left after the departure of LVLZ earlier this month. Umtae and Shubil have left, with the former joining Bermuda
Bermuda Inactive Guru Zechariah Koppes off tank Pizzademon Brent Lanoix flex support ultimawep Brandon Wilson dps brooks dps Hcpeful dps , while LUKE and Agnes were not listed in the team's new lineup.
Joining the team are DPS players Wekeed and Glister , tank player Oberon , off-tank player WOOHYAL , and support players Fuze and creative .
Weeked previously played for the Seoul Dynasty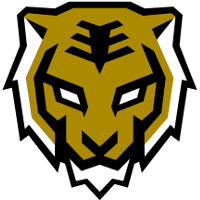 Seoul Dynasty OWL Rank #3 Ir1s Kim Seung-Hyun (김승현) FITS Kim Dong-eon (김동언) dps Profit Park Joon-yeong (박준영) dps smurf Yoo Myeong-Hwan tank Vindaim Junwoo Park support in the Overwatch League, who's parent company also owns Gen.G, and was briefly on MVP Space
MVP Space Inactive Jasp3r Kim Hyun-wook (김현욱) off tank Valentine Kim Byoungju dps Rookie Lee Hang-yeol (이한결) dps Rachel Lee Seung-gu (이승구) dps Sowhat Bong Woo-yeon (봉우연) tank FRoPPy Ko Geon-Ju (고건주) support alongside Oberon and Fuze. Glister and Creative also reunite with each other from X6-Gaming
X6-Gaming Inactive GodsB Kim Kyeon-Bo (김경보) dps Order Kim Young-Jae (김영재) dps NoSmite Jeong Da-Un (정다운) tank Ria Park Seong-wook (박성욱) tank BeBe Yoon Hui-Chang (윤희창) support . Lastly, WooHyaL joins after playing for XL2 Academy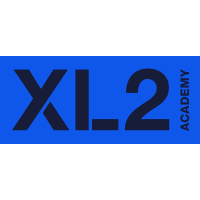 XL2 Academy Inactive Haku flex support Speedily Nicholas Zou dps Kai Kai Collins dps GIG Rick Salazar tank buds Casey McIlwaine flex Ojee Christian Han support . WooHyaL, like Weeked, played in the Overwatch League last season. He was released by the London Spitfire before the team's championship run.
Gen.G esports are set to compete in Contenders 2019 Season 1: Korea.
Gen.G Esports
Gen.G Esports Contenders KR Rank #14 Quasid flex support WONSOOMIN off tank Ezhan dps someone tank ITSAL tank Bliss support ' new lineup is: