With the next Overwatch League season just over the horizon, speculations about where teams will land in the standings have been all the buzz.
For these rankings, I will be taking into account the meta (and how well/poorly teams will perform in it), suspensions, and team strength overall. With 3-3 (or GOATs) having been very dominant in Contenders competition, I expect to see a bit of it until a team plans entirely around effective counter-strategies that can work outside of certain maps (and even specific points). What could it be? We won't know until league play starts.
1. New York Excelsior
A revitalized and recharged New York Excelsior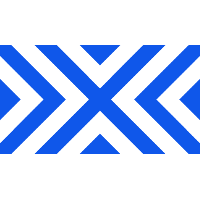 New York Excelsior OWL Rank #3 JJoNak Bang Sung-hyeon (방성현) flex support MekO Kim Tae Hong off tank Libero Kim Hye-sung (김혜성) dps Nenne Jeong Yeon-kwan dps Mano Kim Dong-gyu (김동규) tank ANAMO Jeong Tae-seong (정태성) support squad with Fl0w3R and Nenne to add to their roster gives me hope that the team won't lose steam like they did at the end of the inaugural season. As far as their strength in the current meta, I don't at all doubt the capabilities of any of their DPS players in multi-DPS comps, but if Mano 's Reinhardt is in top shape, I think that alone can give his team the cutting edge to edge out other elite tier competition. Expect deep playoff runs and a continuation of their sheer dominance from last season to return with this squad.
2. London Spitfire
I really wish I could have put the Excelsior and the London Spitfire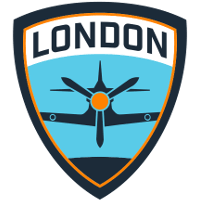 London Spitfire OWL Rank #5 Bdosin Choi Seung-tae (최승태) flex support Fury Kim Jun-ho (김준호) off tank birdring Kim Ji-hyuk (김지혁) dps Profit Park Joon-yeong (박준영) dps Gesture Hong Jae-hee (홍재희) tank NUS Kim Jong-seok (김종서) support as tied for the top spot, but I believe that New York would have an edge in the head-to-head matchup should they meet in the stage playoffs (Note: they do not play each other at all in the Stage 1 regular season). The additions of Guard and Krillin are good to give backups for their respective positions, but I don't expect either of them to see playtime over their main counterparts. If London and New York face each other before a meta shift, it's going to be up to Gesture to win it for the Spitfire.
3. San Francisco Shock
The San Francisco Shock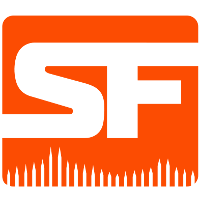 San Francisco Shock OWL Rank #1 ChoiHyoBin Choi Hyo-Bin (최효빈) off tank Viol2t Park Min-ki flex support sinatraa Jay Won dps Rascal Kim Dong-jun (김동준) dps super Matthew DeLisi tank Moth Grant Espe support definitely got the biggest upgrades in terms of roster depth over the offseason, with Striker and Rascal being the biggest names to join the Shock roster. Losing Viol2t for a few games due to suspension will hurt for them, but I don't doubt the abilities of sleepy to properly operate from the flex support position. Last season, critics speaking up about super 's capabilities on main tank were justified, but they have smurf to keep him driving hard for a starting spot with the team. Overall, the Shock have serious upset potential in both 3-3 and multi-DPS compositions.
4. Vancouver Titans
I, like many other RunAway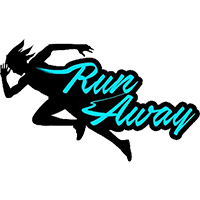 RunAway Contenders KR Rank #1 QOQ Yu Sung-joon (유성준) off tank Heesu Jeong Hee-su (정희수) dps Schwi Lee Dong-jae (이동재) dps Mag Kim Tae-sung (김태성) tank LeeJaeGon Lee Jae-gon (이재곤) support GangNamJin Gang Nam-jin (강남진) support fans, am incredibly ecstatic to see how this contenders championship winning team will fare against experienced league talent. I hope that Bumper will not have any difficulties competing against established main tanks due to him historically not playing the role until relatively recently with the RunAway squad. But in a worst case scenario, there's plenty of talented main tanks from around the league (and from Korea) that this team can pick up and have Bumper relegated back to past roles that he has filled.
5. Hangzhou Spark
The Hangzhou Spark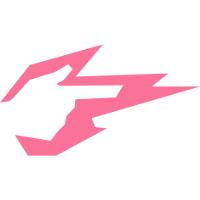 Hangzhou Spark OWL Rank #4 Ria Park Seong-wook (박성욱) off tank BeBe Yoon Hui-Chang (윤희창) flex support Adora Kang Jae-Hwan (강재환) dps GodsB Kim Kyeon-Bo (김경보) dps Krystal Cai Shilong ( 蔡世龙) dps guxue Xu Qiulin (徐秋林) tank iDK Park Ho-jin (박호진) support have been raved about as a very strong team, and I think the praise that has been given to them is entirely justified. With how well guxue and Krystal performed in the World Cup, and the talent coming from the X6-Gaming
X6-Gaming Inactive GodsB Kim Kyeon-Bo (김경보) dps Order Kim Young-Jae (김영재) dps NoSmite Jeong Da-Un (정다운) tank Ria Park Seong-wook (박성욱) tank BeBe Yoon Hui-Chang (윤희창) support portion of the team, I think the Spark will be well equipped for 3-3 and multi-DPS comps. My only concern for this team might be the Chinese-Korean language barrier that might exist between the two nationalities in the team, but I don't expect it to be as big of an issue as it was with the Shanghai Dragons. Don't sleep on this team.
6. Los Angeles Gladiators
The Los Angeles Gladiators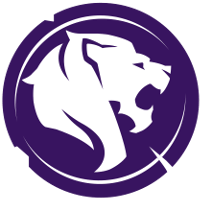 Los Angeles Gladiators OWL Rank #8 Shaz Jonas Suovaara flex support Void Kang Jun-woo (강준우) off tank Hydration João Pedro Goes Telles dps Decay Jang Gui-un (장귀운) dps rOar Gye Chang-hoon tank BigGoose Benjamin Isohanni support had a strong finish at the end of the season, but unfortunately had to face the red hot Spitfire in postseason playoffs. If the price that the Gladiators paid for Decay is worth his value on stage, Gladiators fans should be excited for the sparks he and Surefour can ignite in future stages. But for this stage, I'm more interested to see how well rOar (and Panker if he gets called up) can lead this team. But until he is of age to play, I think Hydration will keep the Gladiators looking competitive at every position.
7. Los Angeles Valiant
Losing SoOn over the offseason was certainly something that Los Angeles Valiant
Los Angeles Valiant OWL Rank #14 SPACE Indy Halpern off tank Izayaki Kim Min-chul (김민철) flex support Agilities Brady Girardi dps KSF Kyle Frandanisa dps FCTFCTN Russell Campbell tank Custa Scott Kennedy support fans didn't want to see, but this forces KSF and Bunny to step up their game if they're going to start regularly. However, KariV being moved to DPS from flex support had me scratching my head. Why have KariV re-learn a role instead of continuing to define a role that he was already good at? Also, is Izayaki really able to compete with the upper echelon of flex supports? Only time will tell, but I expect Fate to have to (and be able to) carry the Valiant a considerable amount in 3-3 to keep them in the top 10 of the league.
8. Philadelphia Fusion
I almost feel bad putting the second placing team from last season this low, but I have a strong feeling that the new meta will not be kind to the Philadelphia Fusion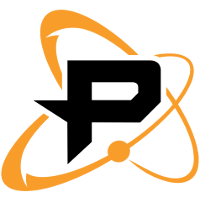 Philadelphia Fusion OWL Rank #6 Boombox Isaac Charles flex support Poko Gael Gouzerch off tank Carpe Lee Jae-hyeok (이재혁) dps EQO Josh Corona dps SADO Kim Su-Min (뜨용) tank neptuNo Alberto González support . Not seeing Carpe and EQO on DPS heroes will surely have spectators moaning at the state of the meta, but I want to see fragi (and/or SADO ) step up and be the leader in this meta that the Fusion need, especially on 3-3 heavy maps. I'm unsure how Poko will fare if and when multiple DPS comps get run by the Fusion, but we will have to wait and see. The Fusion can be anywhere from a top 5 team to an unexciting mid-table team with average results.
9. Dallas Fuel
With new faces in their staff and player roster, the Dallas Fuel
Dallas Fuel OWL Rank #9 uNKOE Benjamin Chevasson flex support NotE Lucas Meissner off tank aKm Dylan Bignet dps ZachaREEE Zachary Lombardo dps OGE Son Min-seok (손민석) tank Closer Jung Won-sik (정원식) support are looking like a very exciting team with upset potential on many fronts. OGE is and has been a solid cornerstone for the Fuel to build on ever since he was made the team's main starter over now-staff member cocco . The addition of Closer to the team gives a great boost and with EFFECT returning from his absence, he and aKm are both in prime position to see starting time on Zarya in 3-3 and can obviously to go their retrospective specialty heroes in multi-DPS compositions. Their season opening against the Shock will not be an easy win for them, but if Dallas wants to be a higher ranked team, getting wins off of the higher ranked teams is obviously essential.
10. Seoul Dynasty
With Fissure leading the charge and tobi not having to be relegated to Mercy, the Seoul Dynasty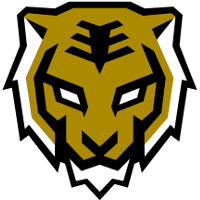 Seoul Dynasty OWL Rank #7 ryujehong Ryu Je-hong (류제홍) flex support Michelle Choi Min-hyuk off tank Munchkin Byeon Sang-beom (변상범) dps FITS Kim Dong-eon (김동언) dps Marve1 Hwang Min-seo (황민서) tank tobi Yang Jin-mo (양진모) support roster looks nearly as good as the old Lunatic-Hai
Lunatic-Hai Inactive zunba Kim Joon-hyuk (김준혁) off tank Whoru Lee Seung-joon (이승준) dps Gido Mun Gi-do (문기도) dps Miro Gong Jin-hyuk (공진혁) tank ryujehong Ryu Je-hong (류제홍) support tobi Yang Jin-mo (양진모) support roster that many analysts and fans alike thought would stomp the competition like their western counterparts ( EnVyUs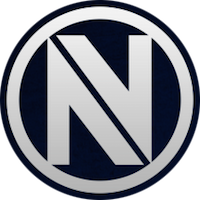 EnVyUs Inactive Mickie Pongphop Rattanasangchod off tank Taimou Timo Kettunen dps EFFECT Kim Hyeon (김현) dps cocco Christian Jonsson tank HarryHook Jonathan Tejedor support chipshajen Sebastian Widlund support ) that became the Dallas Fuel. I expect them to look strong in 3-3 because of Fissure, but when forced to go to other compositions, I expect them to struggle against teams relative to their skill level. Once the meta shifts away from 3-3, the Dynasty will go through a serious gut check and need to come together to not have a disappointing performance like last season.
11. Paris Eternal
Assembling a mostly European squad of talent in a 3-3 heavy meta gives me confidence that the Paris Eternal
Paris Eternal OWL Rank #17 Greyy Luís Perestrelo flex support SoOn Terence Tarlier dps ShaDowBurn George Gushcha dps lhcloudy Roni Tiihonen tank NiCOgdh Nicolas Moret flex Kruise Harrison Pond support will turn out to be a dark horse team, but one that is relatively one-dimensional. With BenBest on main tank, it can almost be said that his looks alone can carry them to higher placings. Jokes aside, ShaDowBurn , SoOn, DANYE , and NiCOgdh give this team a lot of flexibility outside of 3-3 compositions. That being said, they will not have an easy schedule in Stage 1, having the Spitfire, Gladiators, Shock, and Titans as opponents. It's no doubt an uphill battle for the European expansion team, but is a required gut check for this team to prove they belong in the upper echelon of teams.
12. Atlanta Reign
Dafran 's inclusion on this team has certainly brought a lot of great attention to this team, and they do look pretty solid and well rounded. There's the obvious concern with many mixed Korean and English speaking members that there have an extra speed bump to overcome as opposed to teams that speak a single language, but that "speed bump" has proven to be something that can be workable and in some cases, has even helped teams be better than what they previously were. It'll be exciting to see how the Atlanta Reign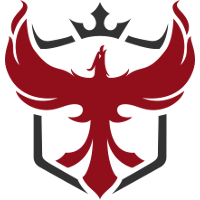 Atlanta Reign OWL Rank #10 Daco Seo Dong-hyung (서동형) off tank Dogman Dusttin Bowerman flex support ErsTer Jeong Joon dps BABYBAY Andrej Francisty dps Pokpo Park Hyun-Jun (박현준) tank Masaa Petja Kantanen support can come together and fare against high ranked pre-existing teams from last season.
13. Shanghai Dragons
With Gamsu now leading a completely new Shanghai Dragons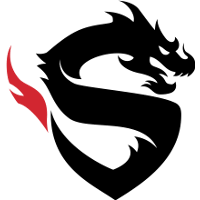 Shanghai Dragons OWL Rank #16 Luffy Yang Seong-hyeon (양성현) flex support diem Bae Min-seong (배민성) dps YoungJIN Jin Yong-jin dps Gamsu Noh Yeong-jin (노영진) tank DDing Yang Jin-hyeok (양진혁) flex CoMa Son Kyeong-woo (손경우) support roster, they've got a bit more of a punch, especially in the meta that will be played. But I'm not entirely sure they will be as potent outside of 3-3 matchups as they look on paper. I'm hopeful for the new Dragons, but not going to let my hopes get too high. Their first two games have them pitted against the Spark and Titans, so if they fare well against these two tough expansion teams, expect the Dragons to place high in the standings once they get to the back half of the stage.
14. Guangzhou Charge
Admittedly, it was nice to get a taste of the Guangzhou Charge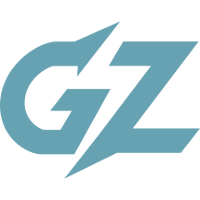 Guangzhou Charge OWL Rank #13 HOTBA Choi Hong-joon off tank Shu Kim Jin-seo flex support Happy Lee Jung-woo (이정우) dps Eileen Ou Yiliang (欧倚良) dps Rio Oh Seung-pyo (오승표) tank Chara Kim Jung-yeon (김정연) support when they faced off against the Dynasty in the Pacific challenge, but the most exciting part is are their DPS players. Having Kyb and nero integrated into a Korean-Chinese roster will be very interesting. But from how Rio looked in the Pacific challenge, I'm not fully convinced he will be able to get the Charge into the top 10 of teams. I want to see him prove that he can hold his own against other main tanks above him before I rate the Charge as a whole much higher.
15. Houston Outlaws
The Houston Outlaws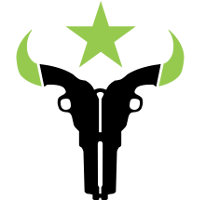 Houston Outlaws OWL Rank #18 Rawkus Shane Flaherty flex support SPREE Alexandre Vanhomwegen off tank Jake Jacob Lyon dps Danteh Dante Cruz dps Muma Austin Wilmot tank Boink Daniel Pence support made good roster moves over the offseason, but they were moves that solve their problems from last season, and not the current season. Danteh and LiNkzr are undoubtedly a great DPS duo, but there are still a number of question marks that get raised with this team. Do they sit out one of their DPS players to let SPREE play Zarya? How does that allow them to fare against counter strategies to 3-3? Or do they relegate SPREE to D.Va duty over coolmatt ? Like last season, I think the Outlaws will turn out to be a team that prospers in certain patches, although not fluctuating in ranking nearly as much as the inaugural season.
16. Toronto Defiant
Having Neko suspended isn't going to help the Toronto Defiant

Toronto Defiant OWL Rank #12 envy Lee Kang-jae (이강재) off tank Neko Park Se-hyeon (박세현) flex support Ivy Lee Seung-Hyun dps im37 Hong Jin (홍진의) dps Yakpung Jo Gyeong-mu tank RoKy Park Joo-seong (박주성) support much, especially since their first two games are against the Outlaws and Reign respectively. And after those two matches, their schedule only gets tougher. If the Defiant want to not be a bottom team, wins in the first few weeks of the season are absolutely imperative. Hopefully the Defiant do end up proving that they are a force to be reckoned with, but we will only be able to tell once their games have been played.
17. Boston Uprising
Losing Colourhex for the first two games of the season isn't going to be pretty for them, and the fact that Gamsu has recently donned a Shanghai Dragons uniform puts the Boston Uprising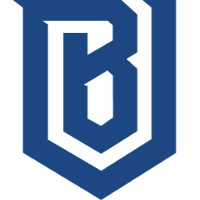 Boston Uprising OWL Rank #11 AimGod Min-seok Kwon flex support rCk Richard Kanerva off tank blasé Jeffrey Tsang dps Colourhex Kelsey Birse dps Fusions Cameron Bosworth tank Kellex Kristian Keller support in an even more awkward spot. I don't doubt the abilities of Axxiom or Fusions to perform well, but there are so many other questions with this team. Why haven't they picked up a third DPS player? Why haven't they upgraded any of their DPS players from Uprising Academy
Uprising Academy North America Rank #1 Dino Hunter Traupe flex support punk Leyton Gilchrist off tank Klaus Nicolas Ferrari dps iced Zachary Hughes dps MirroR Chris Trịnh dps Teetawat Teetawat Teerayosyotin tank Swimmer Gabriel Levy support to two-way contracts? Who is going to fill Colourhex's role while he is unable to play? Is their current coaching staff able to prepare the Uprising like Crusty did when he was with them? These questions are likely frustrating for Uprising fans to ask, and even more frustrating to know that there are no clues that point to any answers.
18. Florida Mayhem
The Florida Mayhem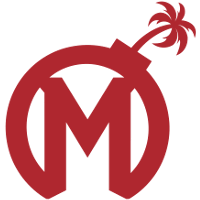 Florida Mayhem OWL Rank #20 Xepher Koo Jae-mo (구재모) off tank HaGoPeun Jo Hyeon-woo (조현우) flex support Sayaplayer Ha Jeong-woo (하정우) dps BQB Lee Sang-bum (이상범) dps Fate Koo Pan-seung (구판승) tank Kris Choi Jun-soo (최준수) support had an incredibly underwhelming season with their all-European roster, and now that they've decided to go mostly Korean (barring TviQ and two-way player Apply ), ideally one might think that can solve a number of problems for them. However, having TviQ and Apply as the team's only English-speaking members raises concerns. Are they going to learn Korean to communicate in game? Is the rest of the Korean roster going to just learn English? Are the Mayhem just going to start an all-Korean lineup, making fans question whether keeping TviQ and having Apply in a two-way contract was worth it at all? Sayaplayer and HaGoPeun are really the only 2 standout names on this team, with everyone else being either underwhelming talent from other Overwatch League teams or Contenders teams. Is this team looking better than the past Mayhem? Yes. But is it enough to get them out of the bottom of the league? Only time will tell.
19. Chengdu Hunters
I hope that the Chengdu Hunters
Chengdu Hunters OWL Rank #15 Kyo Kong Chunting (孔春亭) flex support Elsa Luo Wenjie (罗文杰) off tank Jinmu Yi Hu (易虎) dps YangXiaoLong Zhang Zhihao (章智浩) dps Ameng Ding Menghan (丁蒙涵) tank Yveltal Li Xianyao (李先曜) support don't have to relive what the Dragons did in not picking up the best Chinese talent and performing incredibly poorly. It makes China look like an incredibly poor region and I really enjoy some of the innovative things that have come out of that region. But like Scrubasaurus mentioned in his power rankings, the Hunters will need Baconjack and YangXiaoLong to be on their game to have a chance at getting out of the bottom five.
20. Washington Justice
On paper the Washington Justice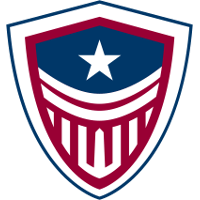 Washington Justice OWL Rank #19 SanSam Kim Hyang-ki (김향기) off tank sleepy Nikola Andrews flex support Corey Corey Nigra dps Ado Cheon Ki-Hyeon (천기현) dps janus Song Jun-hwa tank ArK Hong Yeon-joon support don't look all that good, and I understand the concerns of other critics. Their season begins with games against top placing teams from last season, adding more burden on the shoulders of the entire roster to perform. If janus and Gido can really make statements, then the Justice aren't at as much of a risk of being as low in the standings as people are making them out to be. Still, an upset win over any of the top teams will shoot them up the rankings, and with competition even tougher than last season, wins and map differential are key, especially with the new playoff formats.
Weekly Wrap-up
Thankfully for teams near the bottom of the power rankings, preseason power rankings will not affect their hinder or help their ability to make playoffs. Only their performances on stage will determine who will continue on into the postseason. Fortunately for us that have been patiently waiting, competition will begin later today with a grand finals rematch between the Fusion and Spitfire.