BlossoM
BlossoM Korea Rank #0 LIP Lee Jae-won (이재원) dps Swan Yoon Ye-sang (윤예상) dps CrazyCat Park Min (박민) dps KAIDIA Bae Jung-hyun (배정현) tank Dotori Shin Hyun-jong (신현종) support Swoon Jang Sung-won (장성원) support have announced their new roster going into 2019. From their lineup, Gem , Vipk and Helper have left, and have been replaced by Swan , Yaho and Kong .
[BLS 안내] 블라썸 오버워치 팀! 19년 시즌 로스터 안내 드립니다. 많은 응원과 관심 부탁드립니다! #블라썸 #꽃피워라 #bls #오버워치 #마크오 pic.twitter.com/vWvbG0Q4bI

— Team BlossoM (@teamblossom1014) January 28, 2019
The shuffle comes following BlossoM's bottom four finish in Contenders 2018 Season 3: Korea, where they placed fifth in their round-robin group. It also follows the retirement of ANS two weeks ago.
Mineral, Helper, and Vipk joined BlossoM in January, February and October of 2018 respectively, with Vipk previously from Armament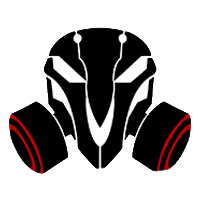 Armament Inactive TopDragon dps DPI Choi Yong-joon (최용준) dps zeus tank Enocass Bae Ji-hyeok (배지혁) tank Daero support Nogtte support a month before he was added.
Swan previously played for GE Pantheon KR
GE Pantheon KR Asia-Pacific Rank #0 Sakura Sung Yoon-chan off tank Kadalis Ra Yeong-hwan dps Water Lee Min-seong (이민성) dps InHyeok Jeong In-hyeok tank Backwall Park Kyung-sun support Faith Hong Gyu Kim support in Contenders 2018 Season 3 Trials: Pacific, while YaHo will make his Contenders debut after competing in the Korean Open Division with Phoenix Seven. Kong joining the team also marks his return to Korea after coaching for the Shanghai Dragons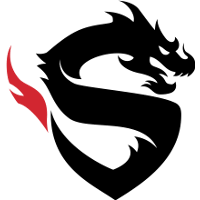 Shanghai Dragons OWL Rank #10 Luffy Yang Seong-hyeon (양성현) flex support envy Lee Kang-jae (이강재) off tank YoungJIN Jin Yong-jin dps Gamsu Noh Yeong-jin (노영진) tank DDing Yang Jin-hyeok (양진혁) flex CoMa Son Kyeong-woo (손경우) support in the first season of the Overwatch League.
BlossoM
BlossoM Korea Rank #0 LIP Lee Jae-won (이재원) dps Swan Yoon Ye-sang (윤예상) dps CrazyCat Park Min (박민) dps KAIDIA Bae Jung-hyun (배정현) tank Dotori Shin Hyun-jong (신현종) support Swoon Jang Sung-won (장성원) support 's updated roster is:
Park "ILLICIT" Jae-min (DPS)
Lee "LIP" Jae-won (DPS)
Yoon "Swan" Ye-sang (윤예상) (DPS)
Myeong "Yaho" Hyun-ho (맹현호)
Shin "SeeYA" Dong-hoon (Flex)
Shin "Dotori" Hyun-jong (Support)
Jang "Swoon" Sung-won (Support)
Park "Spawn" Shi-han (Head coach)
Lee "Syeong" Si-young (Coach)
Son "Kong" Jun-young (손준영) (Coach)