In late October, rule changes for Contenders in 2019 were announced. Among the changes were a reduction in teams for each region from twelve to eight, a guaranteed spot for academy teams in the first season of Contenders 2019, and a soft region-lock.
It was also revealed that there would be no LAN final for most regions in Contenders Season 3 2018, although nothing concrete was mentioned about the status of LANs during the 2019 Contenders campaign.
Strong reactions came from the community in response to the announcement, much of it negative. Now that a month has passed since the original announcement, are the reactions to the 2019 Contenders changes the same? A few Contenders players from around the globe weighed in.
Image credit: Blizzard Entertainment
"I don't have a lot of thoughts about it really," said McGravy of Team Envy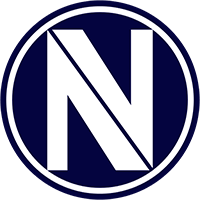 Team Envy Inactive Finnsi Finnbjörn Jónasson off tank AFoxx Fabio Veigas flex support kevster Kevin Persson dps ONIGOD Stefan Fiskerstrand dps Salieri Carter Harrison tank Ojee Christian Han support . "The only thing that really affects me and bothers me is the complete removal of LAN. We are supposed to be the players that rise up into Overwatch League which is all LAN but we get zero LAN experience to prepare us for that, kinda silly."
Another player from Contenders North America, Dogman of ATL Academy
ATL Academy Inactive Pika Justin Carasa off tank Sugarfree Kamden Hijada dps saucy Garret Roland dps Daan Daniël Vincentius Paulus Scheltema tank CarCar Carson First support , felt differently.
"I don't have too many thoughts about the changes for 2019," he said. "I'm excited, I hope more LANs are to come. However I'm so used to the changes now that I don't really mind any changes that happen anymore. LAN or no LAN I'm just happy I get to compete against some great players."
In fact, he's optimistic about the future of Contenders.
"I hope we get to a point where all teams in Contenders can compete at LAN similarly to how Academy teams in [League of Legends] are set up. I think we'll get there eventually with the route Blizzard is taking."
There were others who felt there was a mix of good and bad.
"I think in 2019 Contenders Season 1 will be more competitive for the teams that want to stay and be in Contenders but less interesting for players and teams that are following the 'Path to Pro,'" said We Have Org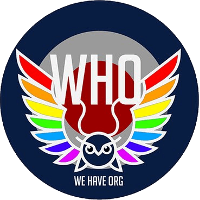 We Have Org Inactive crems Carl Aspehult off tank TwolzZ Thimo Wilts off tank SpoXez Bertram Hvass dps Chubz Simon Vullo tank kangakanga Gustaf Leufstedt support Karra Karzan Schippers support off-tank TwolzZ .
"The idea that teams make Contenders playoffs or top four and after that immediately drop to Trials is very wrong," he added in reference in to academy teams getting guaranteed spots over other teams in the first season of 2019. "There [were] a lot of complaints about the changes when it first got announced but I believe that if at least [the] top four teams stay in Contenders and go to LAN a lot of people will be happy and it will be much better for the competitive scene."
Despite this, TwollzZ still believes Blizzard could do a lot to improve Contenders, especially in terms of spending.
"Improving the tier two scene will help players so much with their financial situation. New OWL talent will show up instantly," he said. "I would like to see more publicity for Contenders games and other tournaments and I would like to see that Blizzard cares about the upcoming talent by providing more LAN experiences and more tier twp tournaments with similar prize money."
Image credit: Blizzard Entertainment
Sydney Drop Bears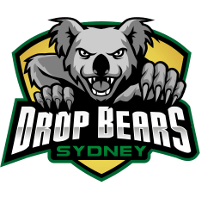 Sydney Drop Bears Inactive JKap Jacques Lutter off tank Fundrae Andres Duran tank Akraken Dario Falcao-Rassokha support DPS ckm spoke about his perspective as a player in Contenders Australia.
"I think the changes will overall have a negative impact on the Australian scene and other smaller regions like [South America]," he said. "While the top players in the region will benefit slightly with a little extra pocket money it doesn't make playing professionally in the region any more of a sustainable career."
"Everyone at the top end of the Australian Overwatch scene has one goal and that's to make it to Academy and then to OWL. Bringing in soft region locking reduces Australian's already remarkably low chances to compete overseas."
Only two players from Contenders Australia have been picked up by academy or Overwatch League teams thus far: Trill and Colourhex . Both were picked up by their teams following the end of Contenders Season 2. Colourhex was promoted to the Boston Uprising shortly after being added to their academy roster.
"Blizzard (if they plan on encouraging growth in this region) need to find ways in order to bring more exposure to the region or at least give the top players in the region more of an opportunity to compete on an international stage outside of the World Cup," he said. "I believe we spoke about it in our panel after the Korea match at BlizzCon but the inclusion of an international playoffs or a Worlds-like event at the end of each Contenders season or every six months highlighting the talent from each region (maybe bringing together the top team from each region) would be huge for the Australian scene and other smaller regions. It would give the opportunity for players to show that we're not just in our bubble down under and are actually able to compete against top U.S. and Korean teams while also giving us a platform to be scouted by OWL and Academy teams."
His Australian counterpart Unter , flex support for ORDER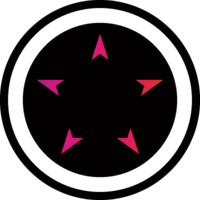 ORDER Inactive Adam Adam Soong off tank yuki James Stanton dps Signed Dale Tang dps Quatz Sam Dennis tank Jordation Jordy Frish flex Unter Max Unterwurzacher support , felt differently about the changes.
"I think that the coming changes for Contenders 2019 are for the most part good. Some of the proposed changes are difficult to swallow, mostly for the bottom nine to 12 teams in each region (except NA) as they are no longer going to be in the tournament, but I think for regions such as Australia this is really good for the top teams, where there is real competition," he said.
"AU Contenders has some pretty average teams at the bottom end, mostly a result of our small population size, and these players make the region look pretty weak despite there being some decent talent scattered among the top teams. Furthermore these relatively uncompetitive teams eat up a decent chunk of the prize purse through map win (and mostly loss) bonuses," he continued. "Reducing the number of teams in the tournament and redistributing prizing in order to better reward the best teams not only provides a great incentive to improve, but also allows the best players to actually see some monetary reward for their labour."
"Nobody is making a liveable wage off Contenders Australia at this moment in time, but that might change for the top teams as a result of these tournament size and prizing redistributions (exact figures still uncertain), and to me that's a good thing."
Image credit: Blizzard Entertainment
Unter believes the changes are good for North America, as well, although for different reasons.
"I think the change of Academy teams having guaranteed annual entry into Contenders is fantastic because it provides OWL orgs with an incentive to invest in the T2 scene (by having Academy teams)," he said. "As a result, all 16 NA slots will probably be Academy teams going into the future, which means more people being properly salaried and being provided with the best chance to make it on the Path to Pro."
"People can complain all they like about this change stomping out T2 grassroots organisations, but from a players' standpoint I see it as nothing but beneficial as it provides more opportunities for people to actually be salaried, housed and generally impacted by the T1 organisations."
Despite the differences they have in the direction of the 2019 Contenders changes, Unter agrees with ckm that there needs to be changes so Australians can more opportunities to make it to academy and Overwatch League teams.
"I would really like it if the top teams from less represented regions such as Australia could have opportunities to compete versus teams from other Contenders regions in a LAN environment, but there are so many issues surrounding that," he said. "If you take the winner of each regional Contenders and pit them against each other, it's very likely that a small region like Australia would just get stomped, as we have such limited exposure to top tier teams due to our geographical location."
"Really, the only way I see Australian players making it in Overwatch is by not actually being in Australia at all - so I guess I would like to see more diligent scouting of the Australian scene by Academy organisations, and trials which were genuinely considerate of our enormous ping disadvantage, such that our strongest players could actually have a shot at playing in the big leagues (NA Contenders)."
Image credit: Blizzard Entertainment
The flex support for Isurus Gaming
Isurus Gaming Inactive Máximo Máximo Camacho tank ddx Alan Salvati support kaizak Sebastian Moreno support , ddx , doesn't know what to think of the changes yet.
"I think we are still missing a lot of information. In [South America]'s case, we are yet to see if our region will have LAN finals and a boost in prize pool. I think those are the two most important things that need to change in our region," he said.
He was optimistic about the changes he does know, however.
"Reducing the amount of seasons to two per year is a good move as long as Blizzard hosts a LAN with winners from all regions and keeps developing OWWC," he said. "About going from 12 to eight teams I think at least in SA that's a much needed change since there are not 12 good teams in the region, and having a much bigger prize to share for the top placements can motivate the top teams to dedicate completely to the game."
Regardless if they're good or bad, the changes to Contenders are coming soon. The final Contenders season of 2018 is approaching playoffs and the first Open Division season of 2019 is underway.