Most of the former roster of CYCLOPS athlete gaming
CYCLOPS athlete gaming Inactive kenmohororo Kaito Yoshida off tank AmeKen Kenji Hisano dps Dep Yuuma Hisamoto dps CLAIRE Takahiro Watanabe (渡辺 孝博) support SABAGOD Ryoma Tsuji (辻 竜馬) support has joined JUPITER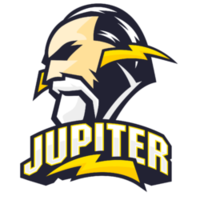 JUPITER Inactive . They are currently competing in 2019 Open Division Pacific Season 1.
⚡️JUPITER joins Overwatch

JUPTIERはオーバーウォッチ部門を設立します⚡️⚡️⚡️

■詳細はこちらhttps://t.co/XM6JvO3TG1

⚡️ロースター
CLAIRE @ow_claire - リーダー
AmeKen @ameken3d
rayu @rayu_ow
Sabagod @SABAGOD2
ta1yo @ta1yo_ow

⚡️トライアウト
BATA @bata11336
SamuraiD @SamuraiDeeper pic.twitter.com/5HffSGpIb8

— JUPITER⚡️ (@JUPITER_GG) December 3, 2018
The roster will include ta1yo and AmeKen at DPS, rayu at off-tank, SamuraiD at main tank, SABAGOD as flex support and CLAIRE as main support. The organization trialed bata at main tank but ultimately went with SamuraiD.
Five players from CYCLOPS Contenders Season 2 roster reunite on the JUPITER roster. AmeKen, ta1yo, SamuraiD, SABAGOD and CLAIRE will play without former teammates Dep and kenmohororo . rayu is the only member of JUPITER who did not play for CYCLOPS.
CYCLOPS finished second in Contenders Season 2 Pacific after a 4-2 defeat to Talon Esports in the grand final. They were the first Japanese team to make the playoffs of a major Pacific region competition.
Despite their success, the organization departed from Overwatch and the roster disbanded. As a result, none of the team's players are competing in the ongoing Contenders Pacific Season 3. In fact, there are no Japanese players competing in the current season of Contenders Pacific.
The roster of JUPITER will hope to return to Contenders Pacific competition in the first season of 2019. They are currently 4-0 in Open Division.
The roster of JUPITER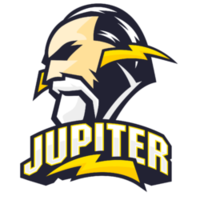 JUPITER Inactive is: