The Hangzhou Spark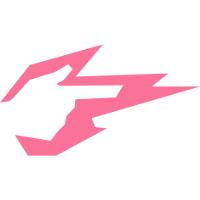 Hangzhou Spark OWL Rank #6 BERNAR Shin Se-won (신세원) off tank irony Kim Hyeong-woo (김형우) flex support Shy Zheng Yangjie (郑杨杰) dps AlphaYi Kim Joon (김준) dps guxue Xu Qiulin (徐秋林) tank superich Wu Gengtuo (吴梗拓) support have revealed another two players to their lineup. They have added off tank Ria and DPS Adora .
Please give a warm welcome to @alsldhkqufdl and @ow_adora ! Looking forward to their performance in the league. Fighting!!!💪💪💪 pic.twitter.com/Jc46tH2pr1

— Hangzhou Spark (@Hangzhou_Spark) November 18, 2018
Ria previously played with X6-Gaming alongside Spark main tank NoSmite and head coach MASK . This includes X6's title run in Contenders Season 1 Korea.
Adora was a member Seven gaming most recently, the team coached by Spark assistant coach Sup7eme . He joined Seven for Contenders Season 2, previously playing for Foxes in Contenders Season 1.
This announcement comes a day after the Hangzhou Spark revealed their first pair of players, guxue and NoSmite.
The Spark must have eight players by December 1 to meet the league's minimum roster size.