The Hangzhou Spark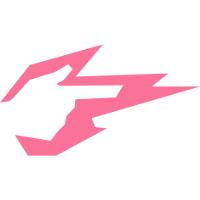 Hangzhou Spark OWL Rank #11 Ria Park Seong-wook (박성욱) off tank Revenge An Hyeong-geun (안형근) flex support BeBe Yoon Hui-Chang (윤희창) flex support SASIN Song Sang-hyeon (송상현) off tank Adora Kang Jae-Hwan (강재환) dps GodsB Kim Kyeon-Bo (김경보) dps Bazzi Park Jun-ki (박준기) dps Krystal Cai Shilong ( 蔡世龙) dps guxue Xu Qiulin (徐秋林) tank NoSmite Jeong Da-Un (정다운) tank iDK Park Ho-jin (박호진) support have announced their first two players: guxue and NoSmite . Both are main tanks.
They are coming, the shield of Hangzhou Spark! (→°ο°)→→
Welcome Guxue and Nosmite!!! pic.twitter.com/7XsUPA5peK

— Hangzhou Spark (@Hangzhou_Spark) November 17, 2018
guxue first entered the limelight when he joined LGD Gaming as the team's tank in March of 2017. He played the remainder of 2017 with the organization and the entirety of 2018. During that time, he became the tank for China's 2018 World Cup team and has been widely regarded as one of the best main tanks in China.
NoSmite was the main tank for X6-Gaming, a team he first joined in December of 2016. He was with the organization during both APEX seasons X6 competed in, as well as both seasons of Contenders Korea. This includes X6's championship run in Contenders Season 1.
Both players come from teams the franchise's new coaching staff were apart of. The Spark's head coach, MASK, was the head coach of X6. Assistant coach Yindong was the head coach of LGD Gaming.
The Spark need to sign six more players to meet the league's roster minimum of eight players. They must have those eight players by December 1.