The Bazooka Puppiez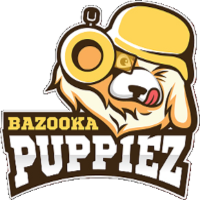 Bazooka Puppiez Inactive Mete Metehan Aksüt off tank cRNKz Joshua Santana dps kraandop Timber Rensen tank sab Mats Bauer support have announced the departures of Zaprey and Milkyman . They have added TracK and kraandop to replace the two.
Please welcome @R0IV_OW as our new Head Coach! Our final Contenders S3 Roster will be:

⚔️ @crnkzOW
⚔️ @TracK_OW
🔄 @Mete_OW
🛡️ @kraandopOW
💉 @sab5048
💉 @khave_ow
🗒️ @LuckyMojo (GM), @call_me_bomb
🔧 @R0IV_OW(Head Coach), @GizmomcS(Assistant Coach), @TetrixOW (Analyst)

— Bazooka Puppiez (@BazookaPuppiez) November 7, 2018
It was announced in a Bazooka Puppiez tweet that both Zaprey and Milkymann found opportunities elsewhere. Both players joined the team just before the start of Contenders Trials.
TracK, who will be joining the team as DPS, was on Last Night's Leftovers and Young and Beautiful during Contenders Season 2. He was also a member of the Norwegian World Cup squad in September.
Their main tank replacement will be kraandop. kraandop played for HSL Esports in Trials as the replacement for Milkymann after he left to join the Bazooka Puppiez. This time he will be replacing Milkymann at the Contenders level.
The new additions will make their Bazooka Puppiez debut November 10 when they play in the Angry Cup. They will begin play in Contenders Season 3 Europe later this month.
The reinforcements for the Bazooka Puppiez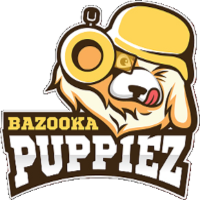 Bazooka Puppiez Inactive Mete Metehan Aksüt off tank cRNKz Joshua Santana dps kraandop Timber Rensen tank sab Mats Bauer support are:
The staff of Bazooka Puppiez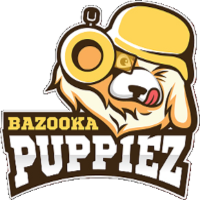 Bazooka Puppiez Inactive Mete Metehan Aksüt off tank cRNKz Joshua Santana dps kraandop Timber Rensen tank sab Mats Bauer support is:
Luis "R0IV" Andrade (Head Coach)
Bruno "GizmomcS" Calapez (Assistant Coach)
"Tetrix" (Analyst)
Özgün "LuckyMojo" Özgen (General Manager)
Jaclyn "Bomb" Basiley (Manager)