Finnish DPS and flex tank player Tseini has announced his retirement from professional Overwatch.
TL;DR Retiring from overwatch

— Jani Kähkönen (@TseiniOW) November 2, 2018
Tseini began his career during Overwatch's closed beta period in 2016, although he would first make his name known as a member of 2sTroNk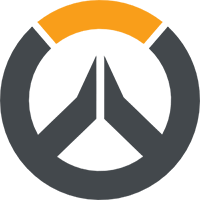 2sTroNk Inactive Manneten Tim Byhlund dps EISSFELDT Arthur Marx dps Tseini Jani Kähkönen dps Ruster Dominik Waffler tank Mineral Vytis Lasaitis support Zave Kalle Haag Nilsson support in the summer of that year. He and his teammates were picked up by Luminosity Gaming later that year, however he left the organization that November.
After a period of inactivity, he reemerged in 2017 with EnVision eSports
EnVision eSports Inactive McGravy Caleb McGarvey off tank Jaru Jason White dps buds Casey McIlwaine dps iShiny Bryan McCarthy tank Fire Anthony King support Crimzo William Hernandez support , an organization he would remain with for the remainder of the year. While with EnVision, Tseini qualified for the playoffs of Contenders Season One North America in an improbable underdog run.
He left EnVision before the beginning of 2018. Since then, Tseini has played short stints for a number of European teams competing in Contenders and Contenders Trials.
Most recently, Tseini filled in as a substitute for Team Gigantti at the Assembly Summer LAN. Assembly required all rosters to be composed entirely of Finnish players.
Tseini is most well-known for his flex DPS play, specifically his play on Genji and Widowmaker. However, Tseini also filled the role of flex-tank for some teams, where he mostly played D.Va.
While Tseini's professional career has ended, he stated in his TwitLonger he will likely stream more in the future.