XL2 Academy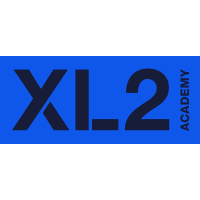 XL2 Academy Contenders NA Rank #4 Kirby Kim Dong-wook (김동욱) off tank Haku Robert Blohm flex support Yaki Kim Jun-gi (김준기) dps Frill Corey Scoda dps Akawa Adrian Kawa tank Jer Jeremy Santacruz support coach Kitta has left the team to head into army training. The team has no coaches remaining.
Today, we're saying our goodbyes to coach @Kitta_OW who's leaving to back for army training.

Kitta, you were a tremendous leader for our team and we learned so much under your guidance. Thank you for your service, we wish you all the best! ❤️🙌 pic.twitter.com/KuvlY8jQzL

— XL2 Academy (@XL2) October 26, 2018
Kitta joined XL2 Academy, the academy team of the New York Excelsior, earlier this season and was the first coach to work with the team. She was later joined by ioStux before he departed last month.
XL2 Academy finished second in Contenders Season 2 North America. While the team has lost both of its coaches since then, no roster changes have been announced as of yet. They return to Contenders competition in November.