XL2 Academy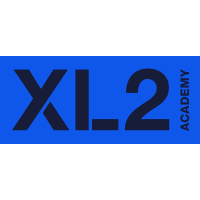 XL2 Academy Contenders NA Rank # Kirby Kim Dong-wook (김동욱) off tank Haku Robert Blohm flex support buds Casey McIlwaine dps ksp Kai Collins dps GIG Rick Salazar tank Ojee Christian Han support coach ioStux has left the team. He coached the team for one season, Contenders Season 2.
Today, we are parting ways with coach @ioStux_Coaching who's leaving to focus on getting into OWL.

We wish you all the best in your future endeavors! pic.twitter.com/X8V3AqAdX4

— XL2 Academy (@XL2) September 26, 2018
ioStux joined the team in July, around the beginning of Contenders Season 2 North America. His time with the team saw them go undefeated in the group stage en route to a finish in the grand final. The squad would be swept by Fusion University in that final to finish second on the season.
He coached alongside Kitta , who will now be the only coach on the team. Whether a new coach will join her or not before the next season of Contenders remains to be seen.
XL2 has a guaranteed place in Contenders Season 3 after their runner-up finish in Season 2. Contenders Season 3 begins in November.