GEEKSTAR
GEEKSTAR Contenders KR Rank #11 GaeBullSsi Yeong Sun Sun off tank Yeamwon Yeom Won dps Assassin Sung Won Kim dps Leo Kim Hyung-sub (김형섭) tank Waffle support Who Park Jae Hyeong support have announced their roster for the third season of Korean Contenders after purchasing the contenders spot from X6-Gaming
X6-Gaming Korea Rank #1 GodsB Kim Kyeon-Bo (김경보) off tank Order Kim Young-Jae (김영재) dps NoSmite Jeong Da-Un (정다운) tank Ria Park Seong-wook (박성욱) tank BeBe Yoon Hui-Chang (윤희창) support earlier this month.
안녕하세요. 이클립스 오버워치팀입니다.

첫 6인 로스터를 1차적으로 발표합니다.

로스터 목록은 추가적으로 변경되거나, 추가될 예정입니다.

We are officially revealing our first-six line up for @owpathtopro Contenders Korea Season 3. pic.twitter.com/j8bQeDWjto

— EclipseMedia (@EclipseMediagg) October 17, 2018
The roster consists of previous EXL-Esports
EXL-Esports Contenders PAC Rank #11 MELON Shin Jung-Ho (신정호) tank CHLOE Ho Jin An support members Yeamwon , GaeBullSsi , and Assassin . While Assassin did play a number of matches under the EXL-Esports banner back in August, he was seen competing in Contenders Pacific Trials with GE Pantheon KR
GE Pantheon KR Contenders PAC Rank #5 SYC off tank Kadalis dps Spanic dps Kephrii Brian St. Pierre dps Water Lee Min-seong (이민성) dps InHyeok tank Backwall support Medic support . That roster qualified for Contenders Pacific Season 3. At this time, a start date for the season is unknown.
Rounding out the roster are GoldMineral , Waffle , and Who . Tank player GoldMineral has not played on any teams in Contenders or Contenders Trials prior to this team. In contrast, Waffle has competed in Contenders Trials before, but with Requiem Six
Requiem Six Korea Rank #11 UNI off tank TYG Sim Seokho dps heimish dps Lowell tank FIXME Lim Hwan support Waffle support back in Contenders Season 1 Trials Korea. That roster finished sixth, and did not qualify for Contenders Season 1 Korea. The final player is Who, a former LuxuryWatch Red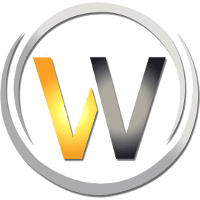 LuxuryWatch Red Inactive HOTBA Choi Hong-joon off tank Nenne Jeong Yeon-kwan dps Wekeed Choi Seok-woo dps rOar Gye Chang-hoon tank WonJaeLee Lee Won-jae support support that has not played in official competition since OGN APEX Challengers Season 4.
The four Contenders Trials teams to be promoted for Season 3 have not been decided yet. The next match to be played will feature WGS Armament
WGS Armament Contenders KR Rank #8 Pelican Oh Se-hyun (오세현) dps DPI Choi Yong-joon (최용준) dps Karayan Choi Sang-ha (최산하) tank Gargoyle Lee Beom-jun (이범준) tank Mandu Kim Chan-hee (김찬희) support Myunbong Seo Sang-min (서상민) support against Goin Water S
Goin Water S Korea Rank #2 NOHJIWON No Ji-won (노지원) off tank Doha Kim Dong-Ha (김동하) dps Yamppi Kim Min-soo (김민수) dps Umtae Um Tae-hyeong (엄태형) tank Noah Kim Dae-gyeom (김대겸) support AMY Ahn Min-yeong (안민영) support .
Eclipse's players are:
And the staff consist of:
"Romeo" (Head Coach)
"HeavenChoi" (Coach)
"Dana" (Assistant Coach)