The Florida Mayhem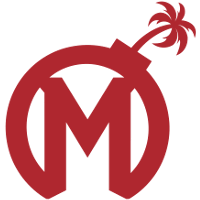 Florida Mayhem OWL Rank #20 Xepher Koo Jae-mo (구재모) off tank HaGoPeun Jo Hyeon-woo (조현우) flex support Sayaplayer Ha Jeong-woo (하정우) dps BQB Lee Sang-bum (이상범) dps Swon Yoon Seong-won (윤성원) tank Kris Choi Jun-soo (최준수) support have signed Mayhem Academy
Mayhem Academy Contenders NA Rank #5 Manneten Tim Byhlund off tank Epzz Andreas Wallvingskog flex support Shax Johannes Nielsen dps Mangachu Liam Campbell dps Wub Cameron Johnson dps FCTFCTN Russell Campbell tank Paintbrush Nolan Edwards support DPS Apply to the Overwatch League's first two-way contract. Two-way contracts allow for Overwatch League players to play in Contenders.
Welcome to the big league, @Apply.

📝: https://t.co/trlK2yRoz5 pic.twitter.com/fJMbtc0iFq

— Florida Mayhem (@FLMayhem) September 24, 2018
Apply joined the Mayhem's academy team in April, near the end of Contenders Season 1. He would become a starter on the roster in Contenders Season 2, playing as the team's flex DPS.
According to the rules, two-way players are counted toward a team's roster cap of 12. Two-way players are also counted toward the Contenders roster cap of eight on weeks they are designated to play in Contenders. They cannot play in a Contenders match and an Overwatch League match the same week, and a player will be ineligible to be a two-way if they play more than two matches in a stage.
He is the sixth player to be signed to the Florida Mayhem and the second to be called up from their academy team, following flex support HaGoPeun. The franchise will need at least eight players on its roster by December 1.
The Florida Mayhem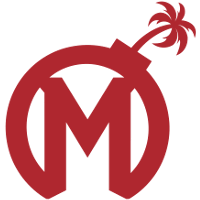 Florida Mayhem OWL Rank #20 Xepher Koo Jae-mo (구재모) off tank HaGoPeun Jo Hyeon-woo (조현우) flex support Sayaplayer Ha Jeong-woo (하정우) dps BQB Lee Sang-bum (이상범) dps Swon Yoon Seong-won (윤성원) tank Kris Choi Jun-soo (최준수) support 's roster is: