San Francisco Shock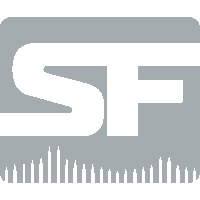 San Francisco Shock OWL Rank #2 Viol2t Park Min-ki flex support Finn Oh Se-jin (오세진) flex support Proper Kim Dong-hyeon (김동현) dps s9mm Samuel Santos dps Coluge Colin Arai tank analyst Harsha has announced his departure from the team. He is the last of the team's original coaching staff to leave the organization.
I've recently left SF Shock to pursue new opportunities and am now LFT for coaching positions in S2.

I appreciate everything that the org gave me and wish both the players and staff the best for the upcoming year. They are family and I hope we always remain close.

— Harsha Bandi (@ggHarsha) September 17, 2018
Harsha was one of three staff members signed to the Shock prior to the beginning of the season, joining with Sephy and LegitRc . While Sephy and Legitrc both left the team during the season, Harsha remained. By the end of the season, he was coaching alongside NineK , junkbuck and head coach Crusty .
The San Francisco Shock was the first organization he was coach of. Before joining the team, he served as a writer and analyst for over.gg, as well as acting as a host or co-host on multiple podcasts.
He had the following to say about his departure from the team:
I enjoyed the year with the team and even though we didn't end up where we hoped, the steady improvement just proves that Shock's future is bright. I wish all the players and staff only the best and want to thank Crusty especially for being a great mentor and even better friend.
Three coaches and nine players remain with the Shock. While the team can currently hire new members to its staff and make trades, the franchise cannot sign any free agents to its team until October 8.