Tonic has announced his departure from the Bazooka Puppiez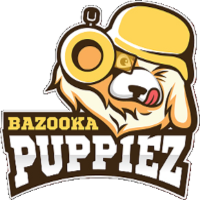 Bazooka Puppiez Inactive TEK36 Théo Guillebaud dps Mauz Marcus Bjørndal dps Obling Jacob Juul Obling dps Kolsti Raymond Tea tank BarbieQ9130 Jonas Hestréus flex Hawk Xander Domecq flex Insomniaq Jason Knittle support Trispear Daan Robben support . As a result, the Puppiez have announced Kolsti will replace him at main tank.
Today i want to announce, that i am no longer part of @BazookaPuppiez
I wish them good luck in the future 🐶
CYA on World Cup 2018 in Korea ❤️

— Tonic (@Toniclol) July 12, 2018
Introducing our new main tank: Please welcome @KolstiGG as our newest puppy !

— Bazooka Puppiez (@BazookaPuppiez) July 13, 2018
After leaving Orgless & Hungry following the last season of Contenders, Tonic joined the Bazooka Puppiez for their Contenders Trials run. He and the team qualified for Contenders Season 2 after finishing among the top four of Trials. Tonic played with the team in their opening two Contenders matches, both of which were losses. Tonic is now a free agent.
Kolsti joins the team after playing with That's a Disband in Trials. He and the team failed to qualify for Contenders after finishing fifth in the final standings. Recently, Kolsti was named a member of France's World Cup 12.
After starting 0-2 to begin Contenders, the Bazooka Puppiez face an uphill battle if they hope to qualify for playoffs. Their next match is July 16 against Orgless & Hungry.
The Bazooka Puppiez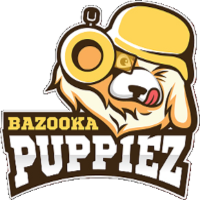 Bazooka Puppiez Inactive TEK36 Théo Guillebaud dps Mauz Marcus Bjørndal dps Obling Jacob Juul Obling dps Kolsti Raymond Tea tank BarbieQ9130 Jonas Hestréus flex Hawk Xander Domecq flex Insomniaq Jason Knittle support Trispear Daan Robben support are now:
Kai "ksp" Collins (DPS)
Chris "MirroR" Trịnh (Flex)
Metehan "Mete" Aksüt (Flex)
Raymond "Kolsti" Tea (Tank)
Daan "Trispear" Robben (Support)
Jason "Insomniaq" Knittle (Support)
Corey "sit" Scoda (DPS Substitute)
Jonas "BarbieQ9130" Hestréus (Flex Substitute)
"Kekbondi" (Manager)
"Mojo" (Owner/Manager)