French off-tank and DPS player Kryw has announced his retirement from Overwatch. He was released from Eagle Gaming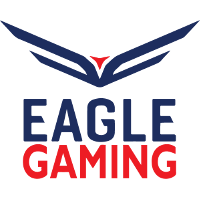 Eagle Gaming Inactive last month.
I retire from OW competitive scene, I just don't enjoy the game at all anymore since long time, way too much MOBA aspects now with healing/shields/protection this "issue" started when they hardbuffed Dva and hardnerfed Zarya, just not my kind. It's impossible to stay motivated.

— Jonathan Kryw N. (@Kryw99) July 3, 2018
Kryw first emerged onto the scene in beta as a member of Melty eSport Club. Prior to Overwatch's official launch, he left Melty and joined Graviton Surge before he and his teammates were picked up by Misfits in June of 2016. With the help of Kryw's Zarya prowess, the team would win the Overwatch Open, the largest tournament to that date.
Despite his ability, he would later be removed from Misfits for personality and playstyle clashes. This would lead to him being traded to Luminosity Gaming as part of a three-team deal just before the end of 2016.
His time on Luminosity would not last long, and he found himself playing with French free agents under the name IceblockGG for much of 2017. By this time, Kryw moved away from his signature Zarya role and instead played DPS for the team.
By the end of 2017, Kryw finally found a new organization when he was signed to Eagle Gaming. His playing time with that organization would also wind up limited, however, as he played only four matches in his entire time with Eagle. The team dropped him in June.
But I had amazing experiences on this game with World Cup,Gamescom, Eleague and others tournaments, thank you @PlayOverwatch & @Blizzard_Ent.
I realized my both dreams on OW : win a Major LAN and play for national team.

— Jonathan Kryw N. (@Kryw99) July 3, 2018
With that, Kryw's career comes to an end. By winning the Overwatch Open with Misfits and playing for France in the 2016 World Cup, he retires a LAN champion and a national team representative.