Eagle Gaming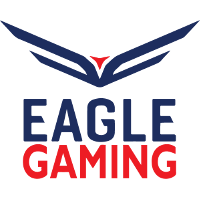 Eagle Gaming Contenders EU Rank #5 NiCOgdh Nicolas Moret dps Hqrdest Jeremy Danton dps Flippy Hugo Perhirin dps KnOxXx Jean-Louis Boyer tank SuperPlouk Bastien Klau tank Leaf Lucas Loison flex GetAmazed Zouheir Baba flex HyP Damien Souville support PiPou Richard Buscemi support Lilbow David Moschetto support baud Julien Robert support has announced the release of DPS player Kryw, marking the team's first roster change since announcing its twelve player roster in the winter.
Eagle Gaming annonce la libération de son joueur Overwatch Jonathan 'Kryw' NOBRE et lui souhaite le meilleur pour la suite

📄 https://t.co/Tc2XAPqBD6 pic.twitter.com/1ZiMJ1Cumm

— Eagle Gaming (@EagleGaming_TV) June 5, 2018
Kryw began his Overwatch career as a flex tank player, and quickly became most well-known for his Zarya play. He then transitioned into the DPS role in 2017 and was picked up by Eagle Gaming in December of that year.
Kryw's playing time was limited on the Eagle roster, only appearing in four matches during his entire time with the team. The team did not give a reason for his release, although they did mention that more information would be released in the coming weeks.
Eagle Gaming has a guaranteed spot in the next season of Contenders Europe. Contenders Europe starts on July 2.
The roster of Eagle Gaming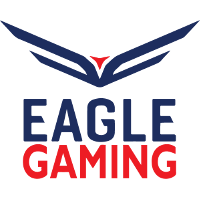 Eagle Gaming Contenders EU Rank #5 NiCOgdh Nicolas Moret dps Hqrdest Jeremy Danton dps Flippy Hugo Perhirin dps KnOxXx Jean-Louis Boyer tank SuperPlouk Bastien Klau tank Leaf Lucas Loison flex GetAmazed Zouheir Baba flex HyP Damien Souville support PiPou Richard Buscemi support Lilbow David Moschetto support baud Julien Robert support is now:
Nicolas "NiCOgdh" Moret (DPS)
Jeremy "Hrqdest" Danton (DPS)
Hugo "Flippy" Perhirin (DPS)
Lucas "Leaf" Loison (Flex)
Zouheir "GetAmazed" Baba (Flex)
Jean-Louis "KnOxXx" Boyer (Tank)
Bastien "SuperPlouk" Klau (Tank)
Damien "HyP" Souville (Support)
Richard "PiPou" Buscemi (Support)
David "Lilbow" Moschetto (Support)
Julien "baud" Robert (Support)
Amaury "moonL" Dennielou (Coach)