After coaching NRG Esports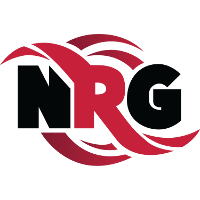 NRG Esports Contenders NA Rank #6 Smex Eoghan O'Neill off tank Byrem Seong Joo Lee flex support kevster Kevin Persson dps Ezire Joshua Felix dps Stand1 Seo Ji-Won (서지원) tank HelloImHalo Kobe Hamand support for the past month, Chance is expected to sign a six month contract with the team, as confirmed by himself. This comes after NRG finished second and first in the BEAT Invitational and Pit Championship, respectively.
Been Coaching @NRGgg for the past month, managed to snag 2nd in Beat and now 1st @OverwatchPit. It's been a wild ride!

— Zachary Palmer (@ChanceOW_) June 13, 2018
Chance began his career as a tank player for Northern Gaming directly after the game's release in 2016. Soon after the disband of Northern Gaming, he would join Immortals first as a player then as a coach, where he would spend much of the first half of 2017. After he parted ways with Immortals, he focused his efforts on the creation and coaching of Vice and Virtue.
Chance has not coached on contract with an organization since he left Immortals, marking his contract with NRG as his return to the professional Overwatch scene.
This comes just after it was announced former Overwatch League player Rascal signed with NRG. Rascal is the seventh player to join the roster while Chance is the team's only coach.
NRG is next scheduled to play in Contenders North America Season 2. Contenders North America is scheduled to begin July 3.