The Florida Mayhem are defending Dorado's first point from the Philadelphia Fusion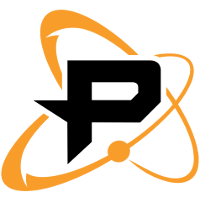 Philadelphia Fusion OWL Rank #11 AimGod Min-seok Kwon flex support MN3 Yoon Jae-hee dps ZEST Kim Hyun-woo (김현우) dps Belosrea tank FiXa Kwon Young Hoon (권영훈) support . Sayaplayer, one of the best Widowmakers in the league, has taken a common first point sniping perch atop the arch overlooking the checkpoint. His eyes scan for anyone in sight, especially towards valuable support players.
Little does Sayaplayer expect, however, he is the one being hunted by the supports, specifically the enemy team's Mercy. The Swiss medic flies up behind Sayaplayer and kills him with a few well placed shots and melees. A hero that is normally one of the most helpless in the game has taken out the Mayhem's biggest threat.
That was just one of many kills in both the match and season for neptuNo. His willingness to use Mercy's Caduceus Blaster has not gone unnoticed, and with many graphics showing that he has the most kills as Mercy in the Overwatch League, the Spaniard might be known as the world's deadliest moth.
On the wings of the OWL
It wasn't always a guarantee that neptuNo would be in the starting lineup of the Philadelphia Fusion. In fact, it wasn't a guarantee that neptuNo would even be in the Overwatch League at all. The Philadelphia Fusion and Boston Uprising were the only two teams to give the support tryouts, and the Fusion were the only team to offer him a contract.
"I'd say it is almost a miracle that I am in OWL," he said. "And that's why I tried so hard to learn Mercy [when she became central to the meta], because Philly gave me a chance when nobody else wanted to. So I thought I owed them that."
Valkyrie training
neptuNo had to learn everything about Mercy when she became central to the meta, including when the time to bring out Mercy's pistol was right. Being mostly known for his Lucio, he never played with Mercy before joining the Fusion.
"The transition to Mercy was really hard at first because it's a completely different hero," neptuNo said. "And nobody knew how to play Mercy or around Mercy, so we had to figure it out between everyone."
neptuNo developed his Mercy playstyle by spectating support teammate Dayfly, taking some of his mechanics and positioning and adding it to his own playstyle. "I tried to watch other Mercys when I was spectating scrims, but I felt they were even more lost than me by that time," he said with a laugh.
Part of finding his playstyle was figuring out how to get the most effective use out of Mercy's Valkyrie, an ultimate ability that had only been in the game for a few months prior to the start of the Overwatch League. After playing the hero for the past half a year, neptuNo now has a gameplan for how to utilize his Valkyrie.
"I try to keep my team at full HP, but sometimes there's a Widow in a position that is annoying my team or something," he explained. "I keep healing my team, but I try to sneak close to the [Widowmaker] so that I can pistol her. If I don't one-shot her I go back to my team, but at least I pressured her so she has to move and ask for healing."
Despite his reputation with the hero, neptuNo has some reservations about being too aggressive as Mercy.
"I think it's really hard to know when it's the right time, but most of the time you don't want to use your pistol," he said. "Only if you can secure a kill or remove some pressure from your team without letting your team die."
Moth bites
If there has been one consistency on the Fusion this season, it's been the support line of neptuNo and Boombox. Despite all the lineup changes made throughout the season for the Fusion, the backline has remained the same, with Boombox sitting out two matches this season and neptuNo being on the bench for only one.
"I feel like me and Boombox play in a way in which people can adapt to our playstyle," neptuNo said. "We have a lot of synergy between us and we know how to play together. So he allows me to help the team, and I don't need much from the team."
neptuNo takes the stage. Image credit: Blizzard
Now neptuNo is one of three Spanish players in the Overwatch League, all of which play support. He has a good relationship with both dhaK and HarryHook; infact, he and HarryHook talked to each other about the World Cup recently, which neptuNo is excited for.
"Right now we are just doing tryouts, but I am pretty sure we will see new names," he said in reference to the Spanish World Cup team. "I will try my best to make them understand how to play at the highest level; I think I am really good at showing people how to approach the game."
Keeping the bubble afloat
Right now, however, his main focus is on getting his team in the Overwatch League playoffs. The Fusion currently sit on the playoff bubble in sixth place, just one game ahead of the Seoul Dynasty and the Houston Outlaws, with two of their last three matches against those teams.
"We have been losing matches we shouldn't have lost and now we have to basically win in every match," he said. "We still have a good chance to make it, so it's about how we approach the games, I think, like how we mentally prepare for the games. There's a lot of confidence and trust in each other right now."
neptuNo will likely main the role of Mercy to close out his team's season, but he dreams of a time in which he can't put down the Angel wings and pick up the beat.
"With Lúcio, I have the feeling that I can carry games way harder than with Mercy. It's just a feeling, I am not afraid of any situation. I am super confident of my capability to peel for Boombox as Lúcio and to do massive amounts of damage to enemy dives," he said.
"So yeah, I never thought I would ever say this but I want Lúcio back!"