The BEAT Invitational will be returning for a fourth season from May 28 to the 29th, with eight North American teams competing for a $6,600 USD prize pool.
It's not $100,000,000 but the Overwatch BEAT Invitational returns for Season 4! Action takes place May 28th & 29th with @JKaplan, @TempoZP & @dashnerrr returning. Full details: https://t.co/hdkceCqR3D pic.twitter.com/PaEEwe8Fq9

— BEAT esports (@BEATesports) May 21, 2018
The two-day tournament will feature EnVision eSports
EnVision eSports Inactive McGravy Caleb McGarvey off tank Jaru Jason White dps buds Casey McIlwaine dps iShiny Bryan McCarthy tank Fire Anthony King support Crimzo William Hernandez support , NRG Esports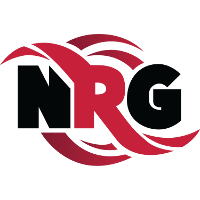 NRG Esports Contenders NA Rank #6 Smex Eoghan O'Neill off tank Byrem Seong Joo Lee flex support kevster Kevin Persson dps Ezire Joshua Felix dps Stand1 Seo Ji-Won (서지원) tank HelloImHalo Kobe Hamand support , Simplicity
Simplicity Inactive zombs Jared Gitlin off tank Gingerpop Brice Breakey support Rise Lee Won-jae support , Grizzlys Esports
Grizzlys Esports Inactive Sypeh Sypeh Klein dps evokje Elvinas Padegimas support , Last Night's Leftovers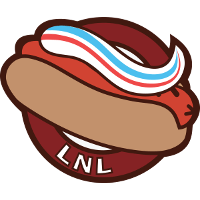 Last Night's Leftovers Inactive Sugarfree Kamden Hijada dps Ajax Alex Jackson support Dogman Dusttin Bowerman support , Bye Week
Bye Week Inactive lefaa Patrik Mike dps Jade John Gambrel dps hobbs Austin Hobbs dps ChroNoDotA Niko Raisanen tank Pizzademon Brent Lanoix support Calyoon support and No Clout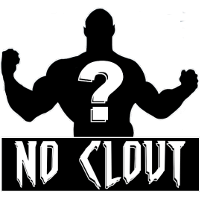 No Clout Inactive Hawk Xander Domecq off tank Pugz dps Rigs dps hobbs Austin Hobbs dps VitaCoco Nicholas McCormick tank Hypnott Conor O'Rourke tank Dino Hunter Traupe support Insomniaq Jason Knittle support . The eighth team and the schedule has yet to be announced.
The champions of BEAT's last season, Fusion University, will not be returning to defend their title. However, runner-ups EnVision and bronze medalists No Clout will be seeking to emerge victorious in their second attempts at a BEAT championship.
Six of the seven announced teams participated in Contenders North America, and at least four of the teams will compete in Contenders Trials Season 2 in an attempt to return to Contenders. No Clout qualified for the Open Division North America Season 2 playoffs and will need to secure themselves a top four finish to make it into Trials.
The tournament champions will take home $3,000 USD, the runner-ups will win $1,800 USD, and the third and fourth place teams will win $1,200 USD and $600 USD respectively.
The tournament will be casted by ZP and Jason Kaplan. dashner will once again take the helms of BEAT's production, with the broadcast available on BEAT's Twitch channel.
It has been confirmed that undefeated Open Division team GOATS has been added as the tournament's 8th team.