The team formerly playing for PENTA Sports underwent roster shuffles after competing at DreamHack Winter and has now left the organisation due to a lack of support. The players are now free agents and are open to offers from other teams, though they plan to remain together and work on the team in the meantime.
The team was last seen competing in a notable tournament at DreamHack Winter. They qualified through the BYOC tournament, losing to mouz (now Movistar Riders) in the upper bracket before coming back through the lower and defeating them in a narrow game to claim 2nd seed under LDLC. They then played on stage for two days, losing a relatively close game against compLexity in day one and then coming back after a win over UnWanted. In the lower bracket final of their group, once again against compLexity, PENTA took the first map King's Row with a full attack in overtime but then lost the next two to be eliminated.
After coming back from DreamHack Winter, their former coach says that PENTA players felt their did really well, having secured two days main stage time for their organisation and taken a map from a top North American team.
It also gave them the drive to continue getting better, but after two weeks without improvement the team entered into discussions about making roster changes. The team agreed this was necessary and, in stages, four members were phased. We reported in early December that support duo Dennia and Epzz had left the team, followed by brothers Lalli and Akke.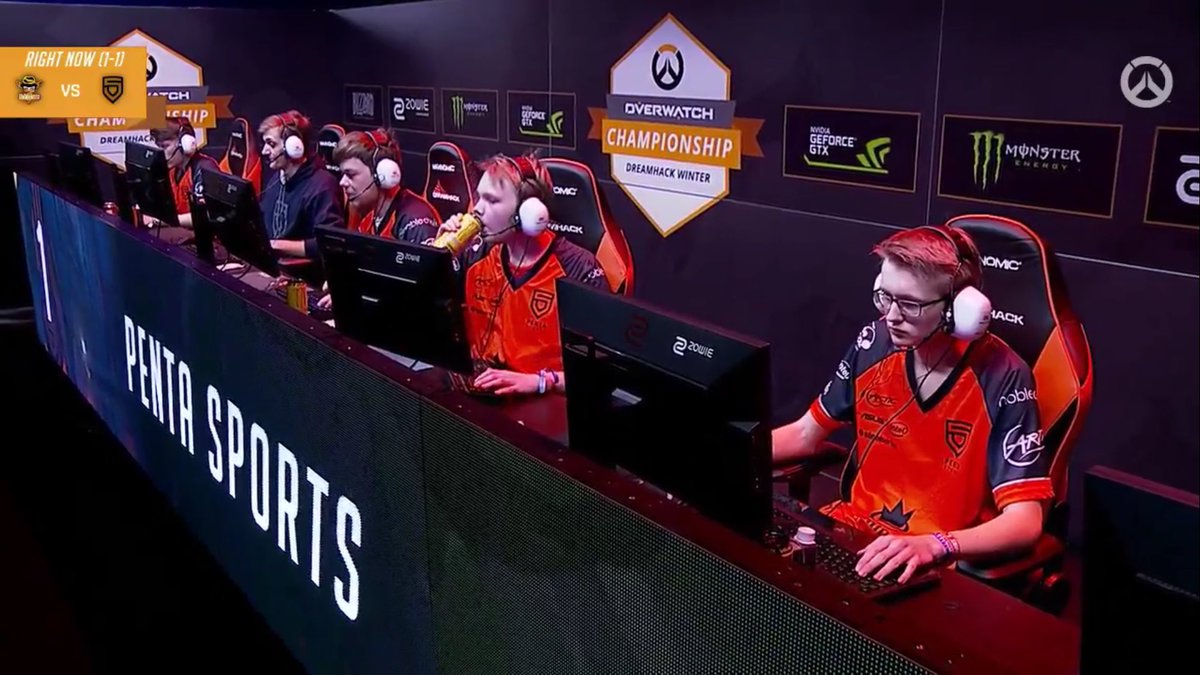 PENTA brought in tek as a flex and velan as support shotcaller, then added toca and Emperor to the team to complete their roster. The players claim that things were going very well for this rebuilt PENTA, competing closely against the best teams in Europe in practice after the shuffle.
With this promising new roster, and after their solid performance at DreamHack Winter, the players and coach approached PENTA for discussions about increasing their level of support. The players were reportedly receiving a minimal wage for the hours and level of the team and PENTA declined to raise their level of support.
The team allege that when planning to attend DreamHack Leipzig, flights were rushed only two days before, leaving BALLOC unable to get to the event; he was reportedly asked to drive to the event from Denmark, which he understandably was unable to do. A general disinterest with the Overwatch team was also reported, along with payments being 10-15 days late.
During this time, velan received better offers from an NA organisation, Method and could not justify staying with PENTA. Flippy and BALLOC also reportedly received better offers from NA organisations but turned them down in an effort to stay loyal to the team project.
mkL joined the team as support after velan left, but the lack of financial security for the team led to tension between players. Emperor left the team at this point as well, leaving PENTA scrambling for a sixth.
The coach also claims that during this time in their discussions, PENTA informed themselves about the Overwatch League and "got scared". While they had allegedly been broadly aware of the OWL beforehand, after reading up on the proposed structure they reportedly did not feel that they could commit resources to retain players when the future was so unclear.
Their level of support dropped even further, claim the team, which meant PENTA couldn't get new players that allowed them to compete with the best.
The former PENTA roster are now officially free agents and open to offers from other teams, but will continue working to find a sixth player in the meantime.
PENTA was approached for comment but did not reply by time of publication. This article will be updated when PENTA reply.
That roster is:
Hugo "Flippy" Perhirin (DPS)
Théo "Tek36" Guillebaud (Offtank)
Mathias "toca" Maegaard (Tank)
Sebastian "BALLOC" Berendt (Flex Support)
Mikael "mkL" Skjønhaug (Support)