The Washington Justice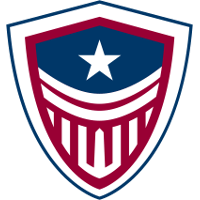 Washington Justice OWL Rank #17 Decay Jang Gui-un (장귀운) dps Happy Lee Jung-woo (이정우) dps Mag Kim Tae-sung (김태성) tank Krillin Jeong Young-hoon support Opener An Gi-beom support have signed four new players to the team, which include off-tanks Fury and Ria , main support Closer , and flex support BeBe .
All four of them had departed from their previous teams this offseason. Fury was with the Philadelphia Fusion, Ria and BeBe were with the Hangzhou Spark, and Closer was with the Dallas Fuel. The signings of Ria, Closer, and BeBe were first reported by GGRecon's Sascha "Yiska" Heinisch.
Ria joins the Justice after his time on the Spark. Image credit: Blizzard.
Closer reunites with DPS Decay again from their time on the Fuel, as well as with Fury from their tenure on the London Spitfire.
The four join the Justice after the departures of Stitch, AimGod, and JJANU last week. They currently have eight players on their roster.