The Dallas Fuel
Dallas Fuel OWL Rank #1 Fielder Kwon Joon (권준) flex support Doha Kim Dong-Ha (김동하) dps SP9RK1E Kim Young-han (김영한) dps FEARLESS Lee Eui-seok (이의석) tank ChiYo Han Hyeon-syuk (한현석) support have signed flex support players rapel and Fielder . They have also added Aid as an assistant coach and re-signed Yong to the role of assistant coach.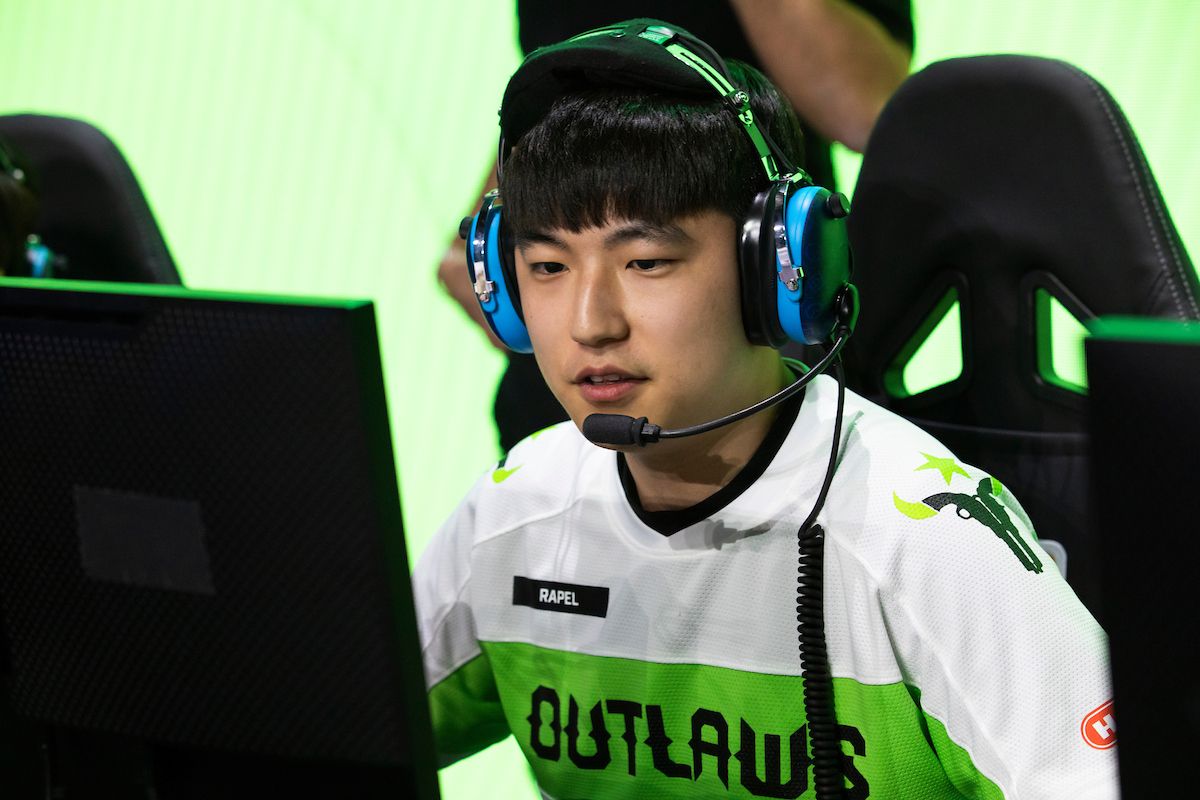 Rapel playing for the Outlaws during the 2020 season. Image credit: Robert Paul for Blizzard Entertainment
The additions of Fielder and Aid mark the continued migration of the Paris Eternal's Korean players and staff over to the Dallas Fuel. The Fuel now have three players and two coaches who played for the Eternal last season.
Rapel's signing and Yong's re-signing also mark the continued reunion of Element Mystic players and staff on the Fuel. The team now has four players and two coaches who were once members of Element Mystic.
In all, the Fuel have five players and three coaches currently signed. The franchise is amid a massive offseason rebuild after letting go all but one of their players and all but one of their coaches.
Yong will now officially return to assistant coaching duties after serving as the team's interim head coach in the latter half of the Fuel's season. He took over the role after the team released Aero in August.
The Fuel's busy offseason isn't over yet. They still need several more players to reach the league's minimum roster size and still lack main tank and main support players.