New York Excelsior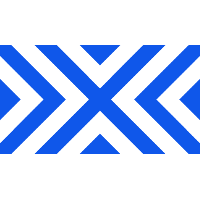 New York Excelsior OWL Rank #18 Gangnamjin Gang Nam-jin (강남진) flex support Myunb0ng Seo Sang-min (서상민) flex support Flora Lim Young-woo (임영우) dps Yaki Kim Jun-gi (김준기) dps Kellan Kim Min-jae tank DPS Haksal has retired from professional Overwatch. The team announced his retirement on Tuesday.
The Overwatch League's contract page had Haksal listed a free agent, with his 2021 option declined. His retirement marks an end to his four year career in professional Overwatch. He said that he will transition to streaming to "try many different things."
He got started in the Overwatch scene in 2016 on RunAway in Korea, and grew to become their star DPS player. During the APEX era, they were the runner-ups in Seasons 2 and 4, losing to the eventual champions in seven-map series.
Haksal leaves behind a four year career in professional Overwatch. Image credit: Robert Paul for Blizzard Entertainment.
As APEX transitioned to Contenders in 2018, he continued to compete on RunAway, and the team would add a major championship win to their record by winning Contenders 2018 Season 2: Korea, followed by another win in the NetEase Esports X Tournament a month after.
Haksal and his RunAway teammates eventually found their way into the Overwatch League after being signed by then expansion team, the Vancouver Titans, for the 2019 season. They wasted no time in the league by winning the Stage 1 finals, followed by maintaining the longest winning streak in the league's history at 19 wins.
The Titans finished first overall in the regular season and the Pacific Division, and Haksal himself won the league's first Rookie of the Year award. The Titans went on to finish second in the 2019 playoffs, losing to the San Francisco Shock in the grand finals in a 0-4 sweep.
Haksal stuck with the Titans for the 2020 season, playing two matches at the Dallas homestand in February before the league moved online and the team moved back to South Korea because of the coronavirus pandemic.
The franchise however would then part ways with Haksal, the roster, and staff in early May, with the Titans citing logistical hurdles coordinating the team in Asia while management was in North America. ESPN reported that there was conflict between the players and the org over playing from the players' homes instead of a team house or facility.
A month after the departure, Haksal joined the New York Excelsior, and played with them throughout the rest of the season in the Asia division of the league. His final match in professional Overwatch was in the Asia playoffs, where they lost to the Seoul Dynasty in the lower bracket finals. The winner of that match would have qualified for the Grand Finals.
"Until now as the Overwatch pro gamer, there were many [ups and downs] in my career, but I still think that I had a great experience in Overwatch," Haksal said on Twitter. "Although my career as [a] Overwatch pro gamer is over, I wish the best luck for the rest of the other players."