The Philadelphia Fusion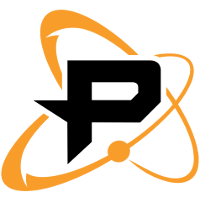 Philadelphia Fusion OWL Rank #11 AimGod Min-seok Kwon flex support MN3 Yoon Jae-hee dps ZEST Kim Hyun-woo (김현우) dps Belosrea tank FiXa Kwon Young Hoon (권영훈) support have parted ways with head coach KDG , and have signed Paris Eternal
Paris Eternal OWL Rank #20 Kaan Emir Kaan Okumus flex support Glister Lim Gil-seong (임길성) dps Wub Cameron Johnson dps Dove Jesse Palomo dps Malthel Josh Gonzales dps Daan Daniël Vincentius Paulus Scheltema tank Krawi tank dridro Arthur Szanto support Lukemino Luke Fish support Rakattack Kyle Rakauskas support general manager NineK to take over the vacant spot.
Everyone please give a warm welcome to our new Head Coach, @NineK_OW!

We are very excited to head into the 2021 season under his leadership, welcome to Fusion NineK! #PhillyPower pic.twitter.com/QNz26qXCE6

— Philadelphia Fusion (@Fusion) October 23, 2020
KDG joined the Fusion during the 2019 offseason, where he was previously the head coach of the Seoul Dynasty in the 2019 season.
NineK returns to a coaching role after taking general manager duties for the Eternal in the 2020 season. The last time he coached was with the San Francisco Shock in the 2018 season and their 2019 championship season win.
The signing of NineK comes as a number of players and coaches from the Eternal have left, with NineK's departure being announced today.
The Fusion have also parted ways with flex support Boombox and DPS ChipSa, who were listed as free agents in the Overwatch League's contract page.
The Fusion finished fourth in the 2020 Grand Finals, where they were eliminated in the first lower bracket match against eventual runner-ups, the Seoul Dynasty.