The Paris Eternal
Paris Eternal OWL Rank #15 Kaan Emir Kaan Okumus flex support Naga Nikolai Dereli dps Daan Daniël Vincentius Paulus Scheltema tank dridro Arthur Szanto support have signed San Francisco Shock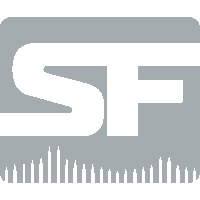 San Francisco Shock OWL Rank #4 Viol2t Park Min-ki flex support assistant coach NineK as their new head coach.
Paris Eternal est fier d'accueillir le coach vainqueur de l'Overwatch League 2019: bienvenue à Bumhoon @NineK_OW Kim ! #Fiatlux pic.twitter.com/v8wreXiseh

— Paris Eternal (@ParisEternal) October 18, 2019
NineK joined the Shock as an assistant coach in May of 2018. He was promoted from the Shock's academy team, NRG Esports, and was added to the Overwatch League team's staff alongside Crusty, the Shock's current head coach.
The Shock won the 2019 Overwatch League title after sweeping through the losers' bracket in the playoffs. The Shock were notably strong in every stage of the season, even as the meta changed.
He joins an Eternal team that parted ways with their head coach and one of their assistant coaches over the last several days. The Eternal currently have no other coaches signed, however Seita, the team's strategic coach, has not ruled out returning to the Eternal after testing the waters of free agency.
The Eternal have not officially released any players this offseason. Six of their players are subject to a team option, however.