The London Spitfire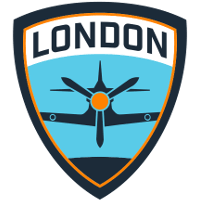 London Spitfire OWL Rank #12 Landon flex support SparkR William Andersson dps Backbone Jamie O'Neill dps Hadi Daniel Bleinagel tank Admiral Oliver Vahar support have released tank player JMac from the roster, in another round of changes for the team this month.
JMac joined the Spitfire during the 2019 offseason from LGE.Huya as part of the team's new roster. This season they finished 17th in the regular season and were eliminated in the first round of play-ins in the Asia playoffs.
JMac is the latest player to be released from the Spitfire. Image credit: Blizzard.
He is the latest player from the Spitfire to be released as the team looks to shift their focus towards Western and European players. Last week, the franchise promoted British Hurricane general manager Noukky to general manager of the Spitfire.
The Spitfire have four players left on their roster, and are reportedly looking to release or trade their roster, according to the Esports Observer.