Angry Titans
Angry Titans Inactive have added tank player henningsen and flex support player SirMajed from The Ultimates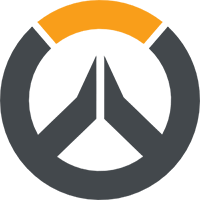 The Ultimates Contenders EU Rank #4 brussen Thomas Brussen off tank ChoccyMilk Aaron Khan support to their team.
The two were with The Ultimates since the beginning of Contenders 2020 Season 2: Europe in July. They placed in the bottom two of the August tournament, and were unable to qualify for this month's tournament in Trials.
henningsen joins Angry Titans ahead of the upcoming Contenders tournament. Image credit: Blizzard.
They take the place of Doggo and KroxZ on Angry Titans, who parted ways with the team earlier this month. The team placed fourth in the August tournament.
Angry Titans now have eight players on their roster, while The Ultimates have three.
Angry Titans are set to compete in the September tournament of Contenders Europe tomorrow, with their first match against Young and Beautiful.
Angry Titans
Angry Titans Inactive 's lineup is:
Their staff are: