DPS player zYKK , formerly of Third Impact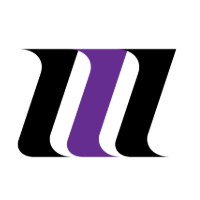 Third Impact Inactive iCy John Kazura off tank Ir1s Kim Seung-Hyun (김승현) flex support ta1yo Sean Taiyo Henderson dps Reyzr Jack Francis dps Decod Jørgen Myrlund tank Zholik Blake Solberg support , has joined the Toronto Defiant

Toronto Defiant OWL Rank #13 Twilight Lee Joo-seok (이주석) flex support Heesu Jeong Hee-su (정희수) dps Finale dps MuZe Kim Young-hun (김영훈) tank Ch0r0ng support . He is on a 14-day contract.
All grown up!

We are proud to announce that @zYKK_ will be competing in the @overwatchleague as he joins @TorontoDefiant! Even with just 14 days, we know you'll make an impact.#PrepareForImpact pic.twitter.com/sWVvG19yoR

— Third Impact (@ThirdImpactGG) May 22, 2020
zYKK joined the Defiant shortly before the May Melee and made his debut match with the team in the opening game of the melee. He played Echo and Mei for much of the match.
He previously played for Third Impact in Contenders North America. He and his teammates made the finals in two-straight weeks of Contenders, winning the Contenders tournament in Week 2.
He is the fifth DPS to join the Defiant, although one of the Defiant's DPS -- Mangachu -- is also serving as a coach. The Defiant have 10 players on their roster at the moment.
He is currently on a 14-day contract and thus his future beyond the May Melee is currently unknown. The Overwatch League has not revealed the schedule beyond this weekend's tournament.
zYKK is playing in his second match with the Defiant in a tournament match against the Atlanta Reign.
The Toronto Defiant

Toronto Defiant OWL Rank #13 Twilight Lee Joo-seok (이주석) flex support Heesu Jeong Hee-su (정희수) dps Finale dps MuZe Kim Young-hun (김영훈) tank Ch0r0ng support roster is:
Their coaches are: