Reigning Overwatch League MVP sinatraa has left the San Francisco Shock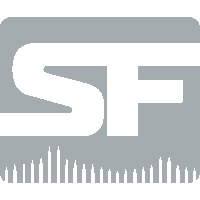 San Francisco Shock OWL Rank #2 Viol2t Park Min-ki flex support Finn Oh Se-jin (오세진) flex support Proper Kim Dong-hyeon (김동현) dps s9mm Samuel Santos dps Coluge Colin Arai tank and retired from Overwatch. ESPN has reported he is joining the Sentinels organization in Riot's new FPS game, VALORANT.
sinatraa and Sentinels have since confirmed the news.
He came, he saw and he conquered.

Thank you and best of luck in your future endeavors @Sinatraa🧡 pic.twitter.com/XCyWSzN4UV

— San Francisco Shock (@SFShock) April 28, 2020
Time to write the next chapter.

We are excited to announce details about our Valorant team consisting of @sinatraa, @ShahZaMk, @zombs and @SicK_cs.

📰: https://t.co/sQ6hDFtvtZ pic.twitter.com/wsxlXCOqF7

— Sentinels (@Sentinels) April 29, 2020
While the Shock did not state sinatraa was leaving for VALORANT, ESPN published their report around the same time as the announcement. The ESPN report was later confirmed by both Sentinels and sinatraa.
sinatraa said in a Twitlonger he retired because he had lost passion for Overwatch. He said he doesn't know what the nail in the coffin was, but he had been thinking on the decision for a month.
sinatraa had become one of the league's most well-known players after it was reported in the Overwatch League's first season he had one of the largest contracts in the league despite being too young to play for part of the season.
He then furthered his name recognition by shining as one of the Shock's starters in the 2019 season, earning the league's MVP award and winning the championship with the Shock.
Despite his accolades, sinatraa has played in only three matches this season. The last match he played was on March 29 in a loss to the Valiant.
The Shock have four DPS players and nine players in total remaining on their roster.
sinatraa is the first Overwatch League pro to retire to join a VALORANT roster.
This article has been updated to reflect the Sentinels' and sinatraa's confirmation of the news.