DPS player Guard has announced his retirement. He will fulfill his mandatory military service.
It's New Year in two days. Everyone has had a great year and I hope you have a happier year next year. Happy New Year everyone!! I'm going to quit the pro-gamer after today to fulfill my military duty. Thank you for all your support. It became an unforgettable memory and I pic.twitter.com/QFuanTMjNc

— Guard (@Guard) December 30, 2019
Guard joined the Overwatch League for the 2019 season as a member of the London Spitfire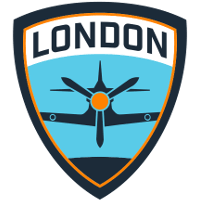 London Spitfire OWL Rank #14 Krillin Jeong Young-hoon flex support BERNAR Shin Se-won (신세원) off tank Schwi Lee Dong-jae (이동재) dps Glister Lim Gil-seong (임길성) dps JMac Choi Dae-han (최대한) tank SanGuiNar Lym Kyu-min support . He played in nine regular season matches and two playoff matches for the Spitfire. He was released from the Spitfire in October.
Prior to that, he was a member of Element Mystic
Element Mystic Contenders KR Rank #3 MCD Lee Jeong-ho (이정호) flex support Roxy Park Si Heon off tank choisehwan Choi Se-Hwan (최세환) dps Just Shin Hyun-sung (신현성) dps Alpha Sin Jae-hyeon (신재현) tank LeGo Lee Do Hyeon support as they rose up through the final season of APEX Challengers. He became a vital part of the team as they established themselves as one of Korea's top post-APEX teams.
He had his last Twitch stream on Monday.