DPS player Mistakes , tank player JkAru19 and support player Tensa have all left the Montreal Rebellion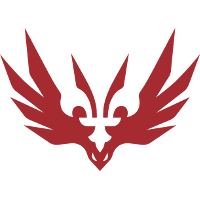 Montreal Rebellion Inactive Shuh Pfleger Alban off tank Mangachu Liam Campbell dps Leaf Lucas Loison dps numlocked Seb Barton tank RoKy Park Joo-seong (박주성) support dridro Arthur Szanto support and entered free agency.
From now on I'm no longer part of @MTLRebellion . Thank you guys for everything, it has been a pleasure working with all of you. I wish you a lot of success and many victories!
Currently I'm a F/A looking for a team. Hit me up on discord: Mistakes#0040 or Twitter DM.

— Stanislav Danilov (@MistakesOW) December 20, 2019
I am no longer with @MTLRebellion , was a lot of fun with the boys and I wish them all the best. I am now looking for a new home 😉

— Louis Power (@JkAru19) December 20, 2019
No longer on @MTLRebellion
I'm now a F/A looking for a team as a Main support for OWL/Contenders
Dm me on twitter or Discord Tensa#1907

— Tensa (@TensaTheSage) December 20, 2019
The departures mark the three most recent players to leave the Rebellion this month. The first was former off tank Smex , who was signed by the Paris Eternal
Paris Eternal OWL Rank #20 Kaan Emir Kaan Okumus flex support Glister Lim Gil-seong (임길성) dps Wub Cameron Johnson dps Dove Jesse Palomo dps Malthel Josh Gonzales dps Daan Daniël Vincentius Paulus Scheltema tank Krawi tank dridro Arthur Szanto support Lukemino Luke Fish support Rakattack Kyle Rakauskas support earlier this month.
Out of the three departing, Tensa held the longest tenure with the team. He was originally signed to the team back in February, followed by JkAru and Mistakes' announcements in late June and early July respectively.
This leaves the Rebellion without any tank players and only one DPS player. Flex supports Goliath and Ultraviolet are the only North American natives currently rostered.
The Rebellion currently have four players and four staff members on their roster. The next North American Contenders season will begin with a seeding tournament that starts January 6.